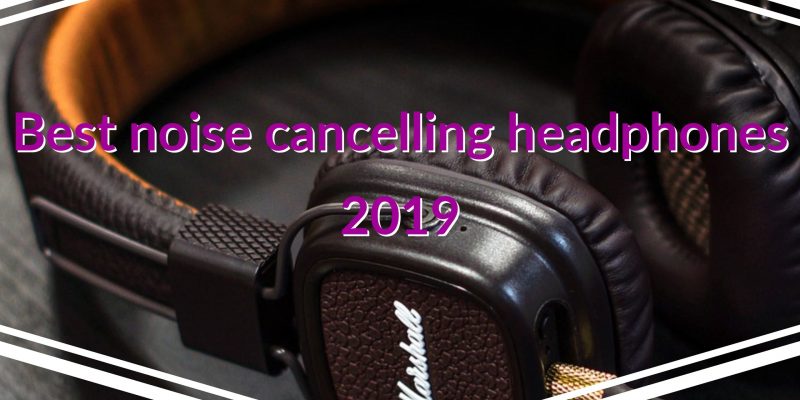 The field of noise-cancelling headphones is growing exponentially. Our list of Best Noise cancelling headphones reviews headphone that delivers peace to ones ear. If until recently Bose was practically the only choice, to date it is "only" the brand that cleared this technology, which we find present on an increasing number of models.
The headphones with active noise cancellation allow complete isolation from the surrounding environment to isolate themselves and be able to appreciate their favorite music in all its nuances.
We were able to get our hands on several interesting models, from the most famous to the most particular, also passing through some "economic" model, and we can finally talk about which are the best ANC headphones. if you ask What are the best noise Cancelling headphones 2019? then feel free to browse through our detailed list of best noise cancelling headphones
Best noise cancelling headphones
Bose Noise Cancelling Headphones 700
Sony WH-1000XM3
Sennheiser Momentum 3 Wireless ANC
Jabra Elite 85h
Skullcandy Crusher Wireless ANC
Anker Soundcore Space NC
Anker Soundcore Life 2
Bose Noise Cancelling Headphones 700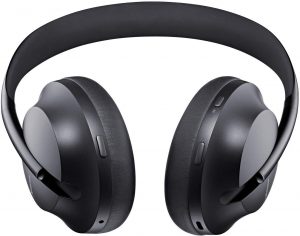 As mentioned, Bose is the best known brand when it comes to noise-cancelling headphones. The Noise Cancelling Headphones 700 are the latest model available, revised in many aspects to make this headphone more modern and up to date, but with the usual quality and reliability to which the brand has accustomed us. Headphones are light, neat and comfortable, perhaps a little anonymous but certainly not ugly.
It is equipped with touch controls on the pavilion, which for some might be a positive aspect, for others decidedly less: probably the historical customers will miss those physical buttons with such a satisfying click.
The audio is the classic Bose, balanced, rich and precise, with a single flaw that we didn't expect, over 80% of the volume we start to feel unpleasant distortions, with the highs croaking a little and the basses that remain back. We're not talking about a problem that makes them unlistenable, but it's still a premium model. On which we should not notice certain problems.
Little to say about noise cancellation, Bose is at the top with this technology in every situation. There is an application for smartphones that allows you to set the level of noise cancellation and little else. Autonomy is also excellent, with around 20 hours of continuous use. Last aspect to consider the price, decidedly salty: $399, a figure in line with Bose price lists, but which remains high and not available to everyone. The recommended choice for those who want an excellent mix of comfort and noise cancellation at the top, but who does not intend to shoot their music to the maximum.
Buy Bose 700 Headphones From Amazon With Free Shipping to US 
Sony WH-1000XM3 – Alexa voice control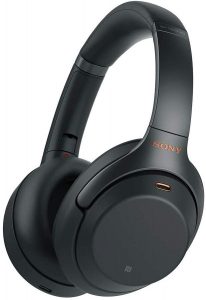 The first real great alternative to Bose is from Sony, which with its WH-1000XM3 did an extraordinary job. It is a very complete, smart, comfortable and well-finished headset. Also in this case the design is a bit simple, it does not catch the eyes of others, but it remains pleasant in the lines.
The controls are touch and there is also the convenient option to quickly activate the environmental listening mode by placing a hand on the outside of the pavilion. The audio is fantastic, with a bit of emphasis on the bass but clean and powerful, even at maximum volumes they feel great.
The noise cancellation is excellent, perhaps just below Bose which remains a half step forward, but are always in the elite of the category.
The smartphone app from Sony is very complete, allowing many settings between equalization and different noise cancellation modes. Crazy autonomy, between 25 and 30 hours depending on the type of use. The best premium solution for value for $278.00. A headset that can win anyone over.
Buy Sony WH-1000XM3 From Amazon 21% off With Free Shipping To US
Sennheiser Momentum 3 Wireless ANC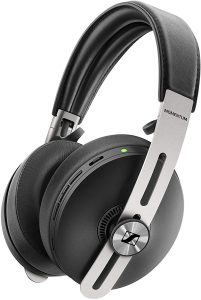 Sennheiser is not new to the world of ANC but starts to get serious with this Momentum 3 Wireless, the most beautiful headphones with the best materials of the lot. They are recognized as elegant and precious headphones from the first contact, at first glance or at first touch. Comfortable and full of features, it presents physical keys a little in contrast with what the other players do. Where it proves (perhaps excessively) smart is in the automatic ignition when we open them and in the play / pause when we wear them: in normal use there are no major problems, but they are not always comfortable additions.
The audio is of absolute level, balanced and adapts to every musical genre. The cancellation of environmental noise is good, but we are not at the level of the best: nothing to worry about but there is still room for improvement.
The smartphone application is quite basic and only allows to equalize the sound footprint. While interesting the Tile implementation to keep track of the position of the headphones. Autonomy a little below average: around 15 hours in total with intensive use, a positive figure anyway but the other top proposals do better. The price is very high: let's talk about price which is $399.95, justified by the "premium feeling" of these headphones and a very complete overall package. For those who want a headset that satisfies all the senses.
Buy Sennheiser Momentum 3 Wireless ANC from Amazon With Free Shipping To US
Jabra Elite 85h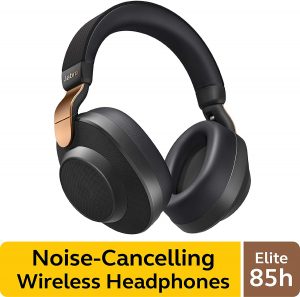 Jabra is a rather well-known brand in the audio sector, with valid models and with an excellent quality-price ratio. For the first time we see a model with Jabra's ANC, the Elite 85h, which is quite complete and attractive.
It is an aesthetically pleasing and recognizable headphone, perhaps a bit heavy and not suitable for the big heads because the headband does not stretch too much, but among the smartest around: various sensors for on / off and play / pause, cancellation noise that is automatically adapted to the environment in which we find ourselves, integrated Alexa voice assistant and a smartphone app with many additional possibilities.
As mentioned above, automatic functions often have a downside, but these seem to be among those best implemented. Autonomy is crazy: we talk about more than 35 hours with the ANC active, and we touch the 40 hours with this function turned off, a frightening figure.
The sound is very good, balanced and pleasant, as well as the noise cancellation has succeeded, although not among the most advanced in the sector. They cost $299.99 list price, not cheap but with a much lower price than the other top proposals, can be a right choice for those looking for an alternative to the "usual names" without sacrificing quality.
Buy Jabra Elite 85h From Amazon
Skullcandy Crusher Wireless ANC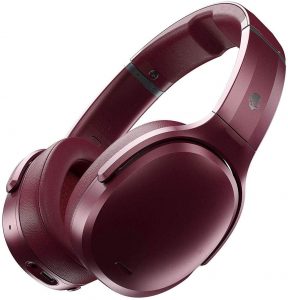 The details of the lot is new Crusher Wireless ANC of Skullcandy, which have a unique feature: scary bass, like having a subwoofer in your ears. For lovers of bass-rich music or EDM will be fantastic headphones, it will seem to be at a festival with a super powerful system that makes everything vibrate.
The difference with the other headphones is obvious, but you have to try them to fully understand them. For the rest they are excellent headphones, but they don't stand out from the top competition: they are comfortable, well-built and light.
The materials are mostly plastic but of good quality and the design, although not iconic, can boast of very particular colors such as the purple of the model we have in the test. The keys are physical and there is a slider behind the left pavilion to adjust the intensity of the bass. Autonomy is excellent, it exceeds 22 hours and above all there is a fast charge via USB-C which offers 3 hours of use in just 10 minutes.
The smartphone app is simple but interesting because it allows you to customize the audio profile according to your hearing, after sending different types of sound, track an audio profile that improves the yield depending on what we can perceive; we also find the Tile function to never lose sight of them and there is also the Ambient mode to listen to external sounds without removing the headphones. The cancellation of the noises did not convince us: the cancellation happens in a satisfactory way, but with the reproduction in pause we hear an annoying white noise, which does not allow us to use them to sleep and muffle the external audio. They are the most "recent" headphones among those tested, so we hope it is a youth defect: we hope for a software update that will improve the situation. In general the sound is better, clearer and more powerful, but not at the level of the best in the category, they are designed for a certain type of use and a certain type of music, and you can hear it.
They cost $319.99, a high price and with so much competition, but they are an almost forced choice if the basses are all that interests you: in this case do not look elsewhere, these Skullcandy Crusher ANC will be able to leave you speechless.
Buy Skullcandy Crusher Wireless ANC From Amazon
Anker Soundcore Space NC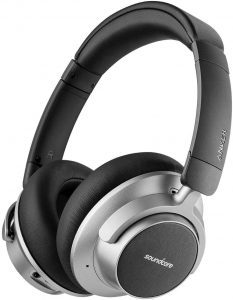 The Soundcore Space NC are Anker's top proposal for this segment, but in any case they are positioned in a rather attractive price range. They are a complete model and with everything in the right place: light, comfortable thanks to the wide pavilions and well finished, the only note concerns a hold on the head that after a few hours can be annoying, but nothing to worry about.
In my opinion the design is pleasant and recalls a classic style that by now is not seen much anymore; the keys for switching on and managing noise cancelling are physical, while those for managing music reproduction are touch.
The step backwards compared to the top models is especially noticeable for the return of the microUSB for recharging and for the absence of a dedicated app to customize the different aspects (there is a Soundcore app but at the moment it only supports a pair of earphones and various speakers).
The noise cancellation is less advanced and produces a very light white noise, rather than cancelling, the volume of the noises decreases, which in any case remain audible if the volume of the music is not very high. Excellent autonomy, in our tests we were able to do just under 20 declared hours of use.
The audio is very good for the price range, warm and powerful, maybe it lacks a bit of soundstage and separation of the instruments, but they are all acceptable "defects" counting the price placement: in fact they cost $99.00. A model with many advantages that for obvious reasons cannot compete with the top competition, but that makes a lot of sense for those who want a few steps back and a much lower price.
Anker Soundcore Life 2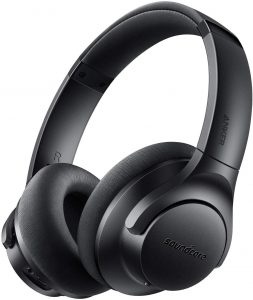 The soundcore Life 2 of Anker are the cheapest and the only ones to fall below the fateful $100 threshold. They are aesthetically pleasing headphones but certainly not with a recognizable design, they are quite comfortable thanks to the very soft pads but the size of the pavilion is not very large. I'm still in the over-ear segment, but we're not so far off the size of an on-ear.
Despite the very low price range, we were very pleased to find a hard case in which to store them, plus excellent quality. Built in abundant plastic, we note that we are not in front of a top product but in general I would not call them "plasticaccia". They adapt well to heads of important dimensions and do not over-tighten. The keys are all physical and with a double tap on the play / pause button a mode is activated that increases the bass considerably, making them deeper and softer, an interesting addition for those who listen to a certain musical genre.
Also in this case we find the microUSB for recharging, but it is an acceptable choice to contain the price. Excellent data for autonomy, with just under 30 hours of use with active noise cancellation. As much as the ANC is good but nothing more, it cushions some external noises and helps not to get distracted, but we see that we are in a clearly inferior band compared to the other proposals: it gets along well with noises of media intensity and constant, but with loud or sudden noises can do little.
The audio surprised us (compared to the price range): rich and powerful, rich in bass with BassUp mode. They cost $79.99, a very attractive price for all the technology present: the best choice under $100.
Let us know in your comments what your favorite model is, or if you know other products we should include in this guide.