Global
Canada will invest $ 600 million in satellite Internet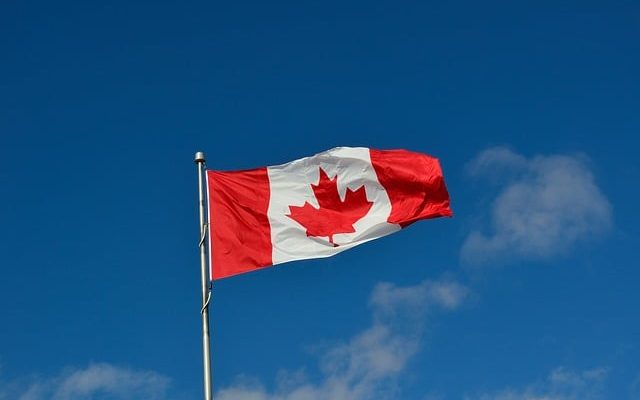 Using low-orbiting satellites, Telesat the Canadian operator and SpaceX's competitor in telecommunications technologies, wants to end digital deserts. A project approved this week by the federal government of Justin Trudeau.
The deal, announced by the operator this July 24, provides the investment by the government in over 10 years, a total of 600 million Canadian dollars in a fleet of satellites. An additional $ 85 million is to be invested in the opening of 500 new positions, research and development and the promotion of scientific, technological, mathematical and engineering ( STEM ) streams Engadget reports.
When broadband Internet is not a luxury
In a statement following Telesat's announcement, Navdeep Bains (Canada's Minister of Innovation) said that high-speed Internet access is not a luxury and that all Canadians should be able to access it. no matter where they live.
" Today's announcements give us a glimpse of what the future connectivity of rural and remote communities will look like. It will also ensure that innovative Canadian companies, such as Telesat and its partners, remain world leaders and create high-skilled jobs in Canada." he explained.
Flows close to fiber across Canada by the end of 2022
Expected to be 35 times closer to Earth than traditional satellites, Telesat's LEO ( low-earth-orbit ) network is expected to deliver fiber equivalent speeds anywhere on Earth (Telesat plans to minimum rates of 50 Mbps downstream and 10 Mbps uplink), thanks to a constellation that will include up to 292 satellites.
Read also: Google wants the Robots Exclusion Protocol (REP) to become an Internet standard
The Canadian operator has announced that it plans to bring its satellite connection into service by the end of 2022. To achieve this, agreements were signed in January with Jeff's space company, Blue Origin, Bezos (Amazon), to deploy the satellites. A contract with Loon (subsidiary of Alphabet, the parent company of Google) was also concluded, this time to allow networking. Airbus, Leonardo and the French Thales are also competing to participate in the project and help to put into orbit the constellation of satellites Telesat. The amount of this other contract is already estimated at nearly $ 3 billion.
Canadian blackout zones soon connected
As Engadget reports, the Canadian government invested $ 500 million to try to wire some 300 rural communities and provide a stable Internet connection to the many "blackouts" identified in Canada. A company that quickly turned to the fiasco, highlighting at the same time the inequalities of access to the network between cities and the countryside (96% of residents of urban areas and enjoy speeds of 100 Mbps minimum).
The alternative proposed by Telesat could therefore provide a convincing answer to this problem… while generating significant economic benefits. $ 1.2 billion in revenue is expected over the next 10 years.