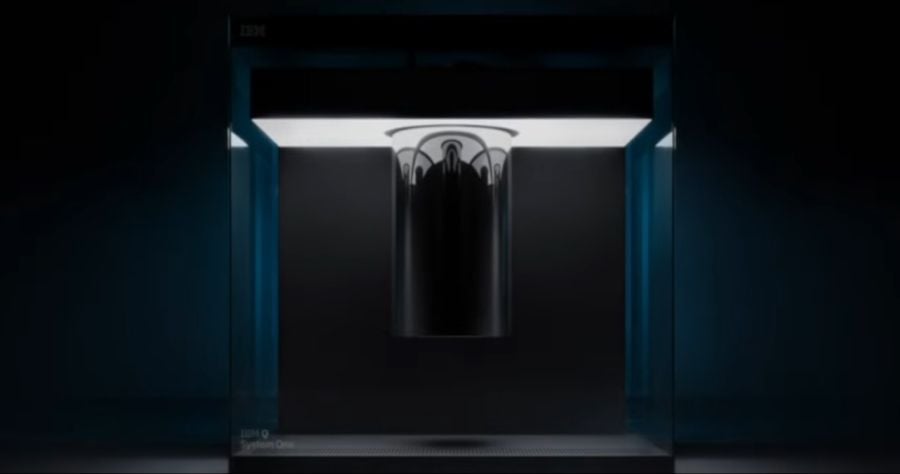 A giant step towards the future of computing
IBM sparkled the event at CES by presenting the first quantum system in the form of a computer. Worthy of a sci-fi movie, the futuristic IBM Q System One is based on cryogenic cooling engineering.
According to the American group IBM, this is the first time in history that a quantum computer is presented in one block. Like the first computers of the 1950s, systems based on quantum mechanics had so far been made up of many elements in huge laboratory rooms. Designed for scientific and commercial use, the IBM Q System One is the first fully integrated universal quantum computer system capable of operating outside a research laboratory. It is in the form of a glass cube 2.74 m wide, about the size of a minibus. Its complex architecture is based in particular on a quantum chip of 20 qubits (quantum bit: computing unit of quantum computing), as well as a tank of IBM has released a video touting the feats of the machine.
Quantum computing on the cloud
For now, there is only one copy of the Q System One, the price of which has not been disclosed. At this point, IBM does not plan to market it, but to praise its computing power in the cloud . The US group also announced that it will open its first quantum computing center in the second half of 2019 in the state of New York with quantum computing systems that will be accessible to businesses via the cloud. The personal quantum computer capable of solving all the riddles of the universe is not yet ready, for now …