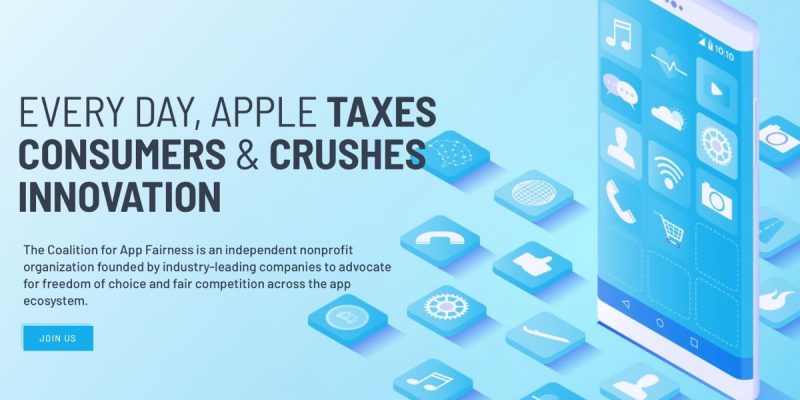 The coalition for app fairness: it is an independent non-profit organization wanted and created by developers who have stood up against Apple mainly for App Store fees and rules, including Epic, Spotify, and more. The organization notes that Apple collects 15 billion dollars a year thanks to the 30% commission valid on most of the apps proposed through the App Store, the only authorized digital store, possible and strictly controlled by Cupertino.
Also, the presentation page of the Coalition for App Equity claims that the App Store rules have been carefully designed for anti-competitive purposes. Apple controls the iOS operating system and favors itself by also controlling the products and functions that are available to users, forcing developers to sell exclusively on the App Store, stealing ideas from competitors.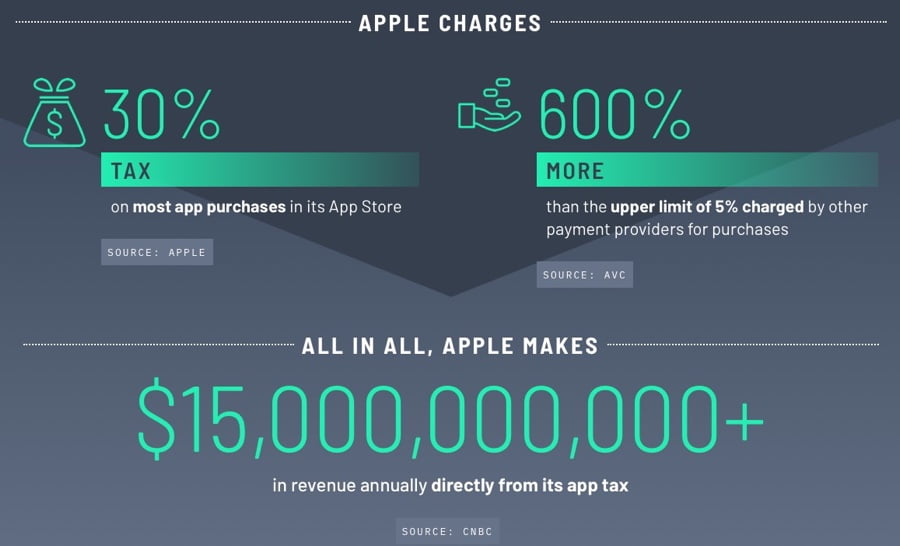 In addition to the points and accusations that the Breakfast raises against Cupertino, they also come indicated the goals of the initiative "We believe that every app developer has a right to fair treatment and that every consumer should have complete control over their device. Our App Store principles will ensure a level playing field for platforms like Apple and a consistent standard of conduct across the app ecosystem. " Statements that suggest a movement by developers against digital app stores in general, therefore presumably also the Google Play Store, in any case in the website and in communications the main opponent is undoubtedly Cupertino with its App Store.
The Coalition for App Fairness also outlined 10 principles that should apply to any app store, a sort of Decalogue which summarizes the rights that any small or large developer should be recognized by the owners of the platform.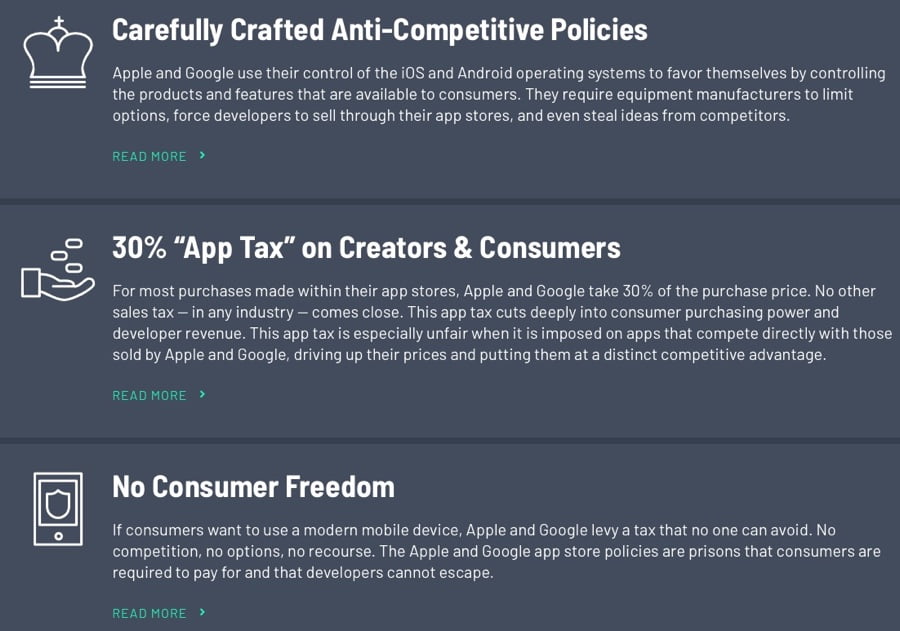 No developer should be required to use an app store exclusively or to use ancillary services of the app store owner, including payment systems, or to accept any other additional obligations to have access to the app store.
No developer should be locked out of the platform or discriminated against based on a developer's business model, how they provide content and services, or if they compete in any way with the app store owner.
Every developer should have timely access to the same interoperability interfaces and technical information that the app store owner makes available to their developers.
Every developer should always have access to app stores as long as their app meets fair, objective, and non-discriminatory standards for security, privacy, quality, content and digital security.
Data from a developer should not be used to compete with the developer.
Every developer should always have the right to communicate directly with their users via their app for legitimate business purposes.
No app store or platform owner should make a commitment to prefer their apps or services or interfere with users' choice of preferences or defaults.
No developer should be required to pay unjust, unreasonable or discriminatory commissions or revenue shares, or be required to sell anything within their app that they do not wish to sell, as a condition of gaining access to the app store.
No app store owner should prohibit third parties from offering competing app stores on the app store owner's platform or discourage developers or consumers from using them.
All app stores will be transparent about their own rules, policies and promotion and marketing opportunities, will apply them consistently and objectively, will provide change notices, and will provide a quick, simple and fair process for resolving disputes.