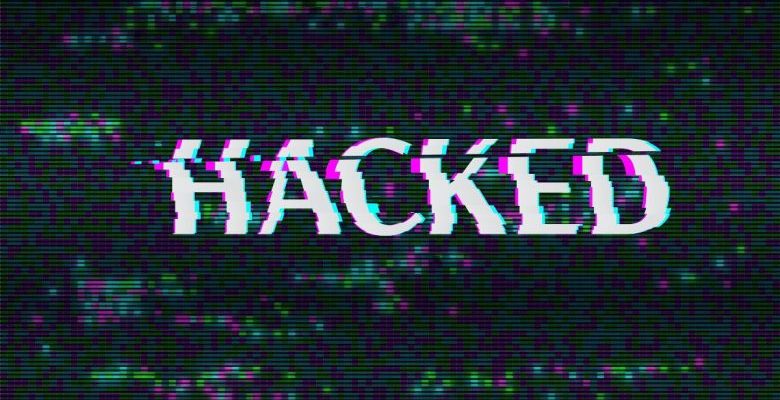 Tesla CEO, Elon Musk's Twitter account was hacked. His 30 million followers got several scam tweets trying to get people to make Bitcoin payments in the past few minutes. Unfortunately, with success.
Similarly, @bitcoin, @ripple, @coindesk, @coinbase, and @binance are among the accounts hacked with the same message: "We have partnered with CryptoForHealth and are giving back 5000 BTC to the community," followed by a link to a website.
The list also includes the American business magnate, Bill Gates. Other accounts including Apple, Uber, Square's CashApp, and Coinbase were also hacked.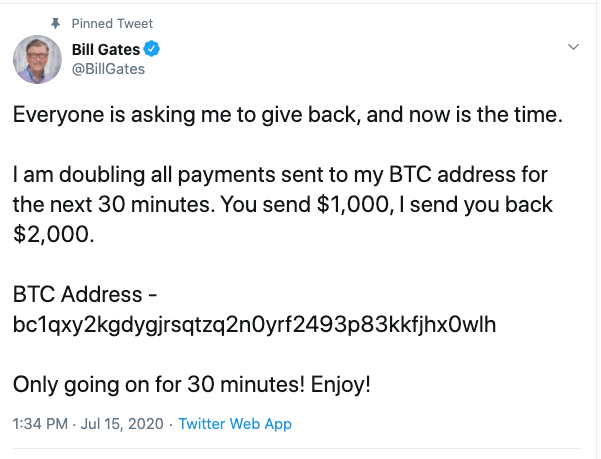 What happened?
A few minutes ago, several weird tweets from Tesla CEO Elon Musk came online. So far so normal actually. But the tweet was a scam that was asking followers to send bitcoin to a specified address, he would double the whole thing and donate. The tweet was initially reported often enough that Twitter deleted it. A little later, the attackers were there again with a tweet, which has now been deleted.
The same happened with accounts of Bill Gates and others.
We took a screenshot before deleting it. The hackers had pinned the tweet for the time being.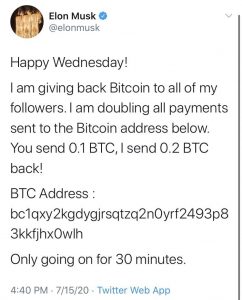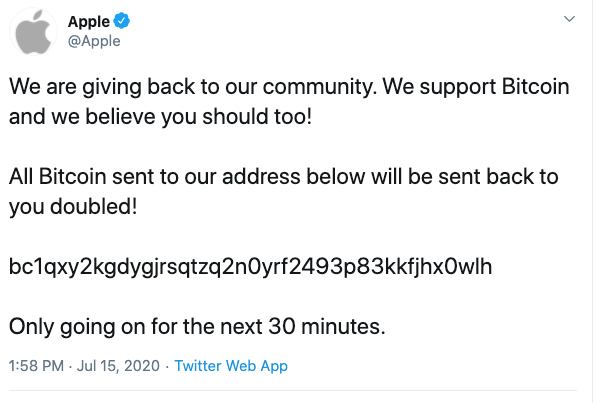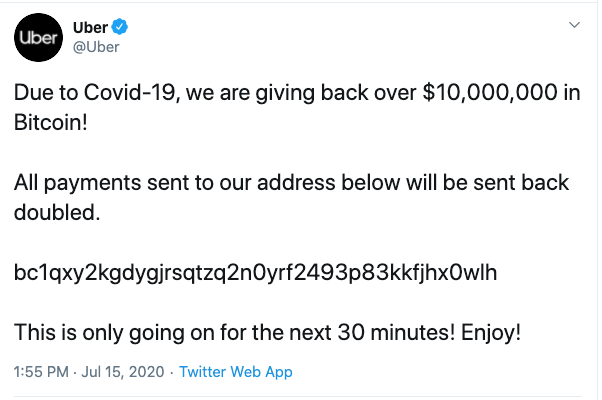 The scammers already received over 60k USD in a matter of minutes.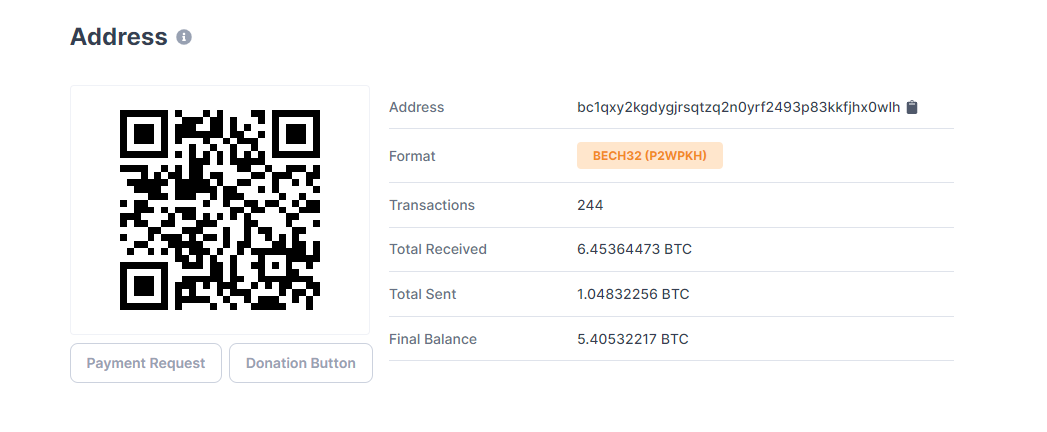 In the meantime, Twitter is probably about to block the accounts so far. In the end, you might be wondering why people transfer money here at all.
A Twitter spokesperson said, "we're looking into this." The company will share a statement soon. We'll update the story as we learn more.