At the beginning of last year, Facebook's plan to merge all its messaging services Messenger, Instagram, and WhatsApp into a single more privacy-conscious platform was leaked: the first experiments began this year in August and now the announcement arrives. official.
Facebook has unified the messaging services of Messenger and Instagram thus bringing to the photographic social a series of functions previously available exclusively on Messenger. In addition to colorful chats, reactions, and emojis, now Instagram users can also reply to messages with just a swipe of their finger.
It is now possible for users subscribed to only one of the apps to communicate with friends and family who instead use the other app exclusively. Here come the stickers, the function to watch Facebook videos together, the ability to share your favorite content with up to 5 friends or groups, and more. The airplane icon for chats and messages at the top right of the Instagram interface is now replaced by the classic Messenger icon.
The union of the messaging services of Messenger and Instagram is officially announced by the social giant e indicated as soon as it arrives, so it is possible that its release is gradual and not visible to everyone right away. Now the project of total unification is missing only one other piece, but the most important one, that is to unify the chats of Messenger, Instagram and also of WhatsApp.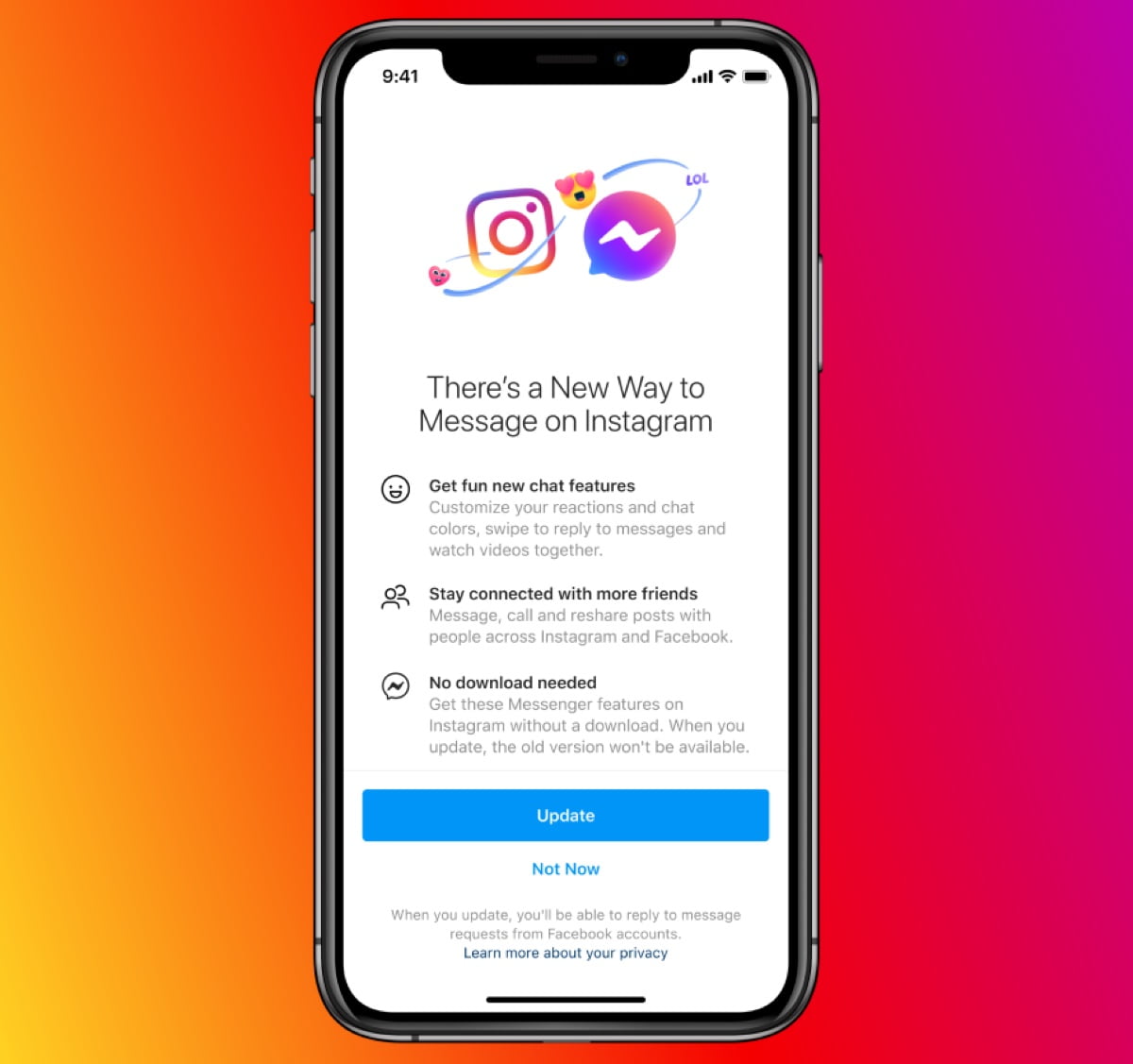 The idea is to allow users, even if subscribed to only one of the three services, to communicate with users subscribed to the other two (and vice versa), thus exponentially expanding the possibilities of interaction. The infrastructure will be the same for everyone, ensuring privacy and security for conversations thanks to strong end-to-end encryption.