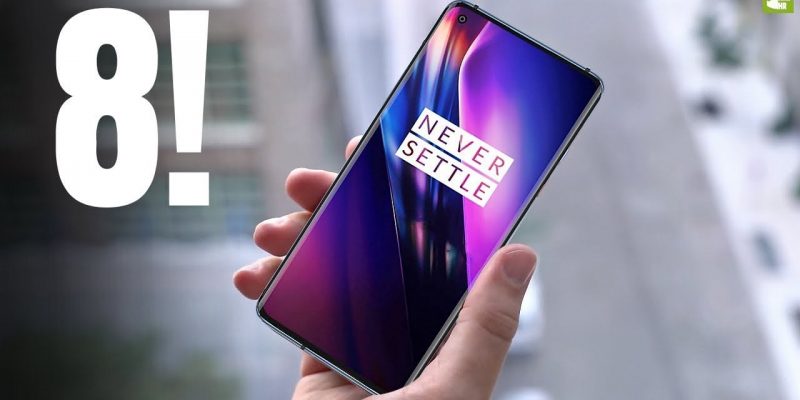 OnePlus has been able to stay on top of smartphone technology. This Chinese brand offers the best available at lower prices than the competition, making it one of the most interesting offers on the market.
With OnePlus 7T about to hit the market, the brand was expected to slow down. The truth is that this did not happen and now the first images of a surprise have appeared. OnePlus 8 is a reality and can already be seen.
OnePlus 8 is already known
OnePlus proposals arrive periodically and always with news in various areas. The brand seeks to update its offer with the best the market has to offer and this is a normal move.
With OnePlus 7T coming to market, it's time to start thinking about your successor. The brand has already done its work and proving that the first images have now appeared. These result however from renders made based on schemes received from someone within the company.
Specifications come with images from this company
These were unveiled by the OnLeaks and CashKaro and show a lot of what will be the OnePlus 8. It is just its final form, but show well what this new smartphone will be. There is no reference to specifications, but it is expected to have one of the latest SoC (Snapdragon 865).
One thing to know is that wireless charging will surely be present. The brand has been trying to avoid this technology, preferring fast charging, which has been sufficient for users. Probably market pressure will have forced this change.
OnePlus smartphone will change the market
A triple camera is clearly visible at the rear, without their specifications being known. The screen is 6.5 inches and has a punch hole on the left. It is speculated, however, that there is a Pro model with a larger screen.
It is still too early to know mainly the dates of presentation or other specifications. Following the brand's launch policy, OnePlus 8 is expected to arrive within 1 year and surprise the market again.
Read also: OnePlus 8 leaked renders and rumors suggests arrival in 2020