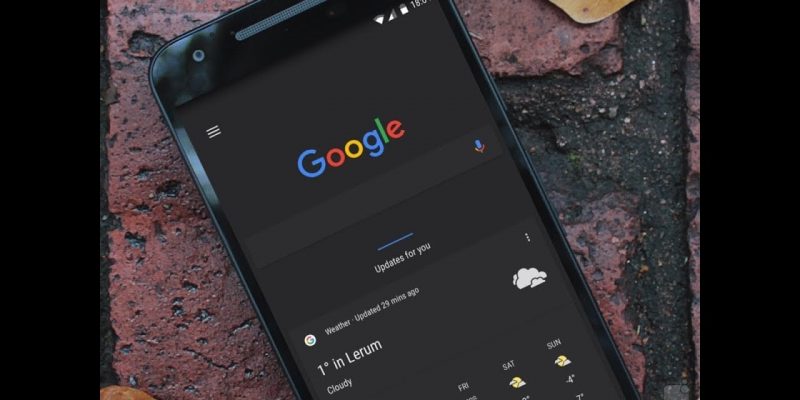 The beta version of Google Chrome is recently available on the Play Store and brings the first signs of the long-awaited dark theme, already under test in Windows and MacOS versions. But do not expect a real dark interface, since we are only at the initial stages.
At the moment it is necessary to have a smartphone with  Android 9 Pie  and activate the night mode in the Developer Options, setting it to "Always active". The dark mode is only visible in the pop-up menu that appears while holding down on a link or image, with the same gray color adopted for the Incognito mode.
Some of the elements, such as links, are still black and therefore barely legible, so it is confirmed that the development has just begun and could continue until the launch of Android Q, which as anticipated a few days ago  should bring a dark mode to level system.
But here are not the news of the new beta of Google Chrome, which is enhanced with a long list of news. It starts with a new section "Synchrony and Google services" that includes all the options relating to data collected by Google through the browser, even if not all users can see it.
Also come new options that allow Chrome to collect data on anonymous URLs and other news related to synchrony, such as a  more advanced spell check and new reports on secure browsing. The Auto Picture-in-Picture mode for Progressive Web Apps arrives, although at the moment the test is reserved for developers, with a button to skip the ads and a quick way to go back to the page that originated the video, also from the inside of the PiP window.
Google Chrome Beta 73 also adds support for hardware keys for playback control, which is currently only available on ChromeOS and macOS, with support for Windows and Linux coming soon. In the Android version, the download manager is renewed, which now shows a snack bar that follows the download process.
You can share a web address directly from Omnibar thanks to the new icon, with an icon that allows you to edit the link before sharing.