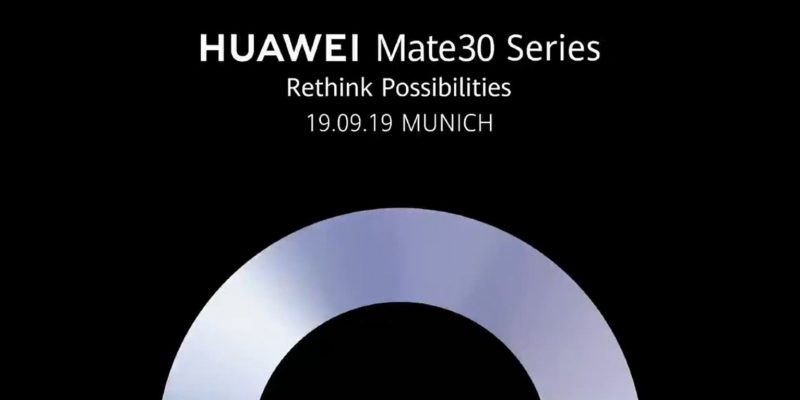 The news was in the air for a few days and only lacked official confirmation, the Huawei Mate 30 series will arrive at September 19, a few weeks in advance compared to what happened in previous versions of the same series.
Theater of presentation will once again be Munich, which in recent years has repeatedly hosted important events organized by the Chinese giant. The announcement came a little while ago with a tweet and was preceded yesterday by a brief statement, which announced something important.
"Rethink Possibilities" is the slogan of the new series, which could therefore lead to the debut of new technologies which could be announced over the next few days at IFA 2019 in Berlin. The first feature should be represented by the HiSilicon Kirin 990 chipset, ready to further raise the bar of performance in the field of artificial intelligence.
For its part Huawei has not provided any kind of anticipation, showing only a circle that recalls the probable shape of the new rear camera of Huawei Mate 30 and Huawei Mate 30 Pro. The appointment is therefore scheduled for September 19 in Munich, where we hope the story related to the presence or absence of the commercial version of Android will also be clarified.