Global
Huawei P30 Pro is the new leader of DxOMark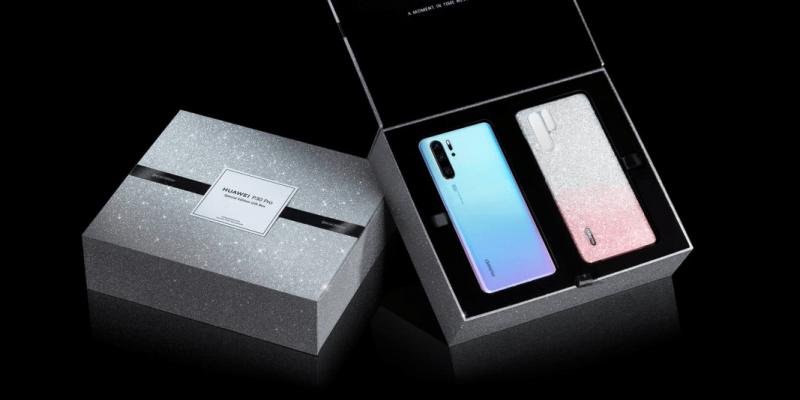 There is no doubt that Huawei is, at the moment, one of the best manufacturers of smartphone, and has stood out for the excellent photographic qualities of its equipment. The example of this is the Huawei Mate 20 Pro and the Huawei P20 Pro that led one of the great references in the ranking of smartphone cameras, the DxOMark.
With the launch of the new Huawei P30 Pro, the expectation on the DxOMark was great and, as expected, outperformed all competitors in this ranking of the best cameras for smartphones, and there is a big highlight: DxOMark is dominated by Huawei.
According to the DxOMark, the smartphone scored 119 points in assessing the photographic capabilities of the Huawei P30 Pro, while in the area of ​​the video adds 97 points. Compared with Mate 20 Pro, it scores the same video score (97 points), while in the area of ​​photography is higher (Mate 20 Pro recorded 114).
Huawei P30 Lite announced: Triple camera and 6.15 inch display
With some surprise, since Huawei pointed out that there were improvements of the cameras in capturing videos, the P20 Pro recorded 98 points, while in photographic terms recorded the same 114. We also have to compare with the Samsung Galaxy S10, which is in fourth place with the arrival of the P30 Pro, which recorded 114 points in the photograph and 97 in the video, so it is also a little higher.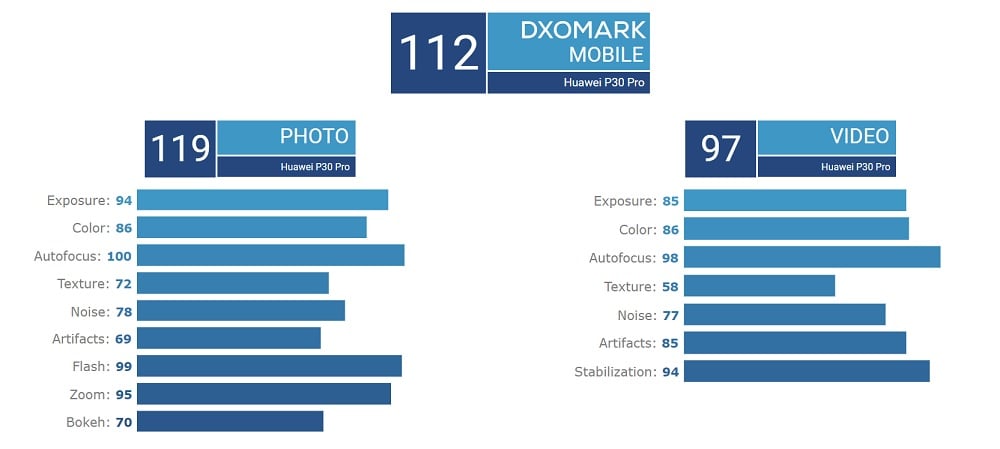 However, in the test of the front cameras, a new ranking of the DxOMark, Huawei is still a long way from Samsung, however it is clear the great improvement between the Huawei P30 Pro and the predecessors, demonstrating that the Chinese manufacturer also wants to improve this area of its smartphones, registering 89 points.
Specifications Huawei P30 Pro
Screen: 6.47 "Curved OLED, FullHD + (2340x1080p)
Processor: Kirin 980 with Dual NPU
RAM: 8GB
ROM 128GB / 256GB / 512GB
Memory Card: NM Card
Battery: 4200 mAh
Fast Charging: 40W Huawei SuperCharge
Wireless: 15W Wireless Quick Charging, Wireless Charge Reverser
Leica Rear Camera: 40MP SuperSpectrim Wide Angle, f / 1.6, OIS; 20MP Ultra Wide Angle, f / 2.2; 8MP, 5x Optical Zoom, f / 3.4, OIS; TOF Camera; Huawei AIS, Hybrid autofocus
Front camera: 32MP with f / 2.0 aperture
EMUI 9.1 based on Android 9 Foot
IP68
Wi-fi 802.11 a / b / g / n / ac
Bluetooth 5.0
NFC
4G Cat.21 up to 1.4 Gbps
USB-C
Specifications Huawei P30
Display: 6.1 "OLED, FullHD + (2340x1080p)
Processor: Kirin 980 with Dual NPU
RAM: 6GB
ROM 128GB
Memory Card: NM Card
Battery: 3650 mAh
Fast loading: Huawei SuperCharge
Leica Rear Camera: 40MP SuperSpectrim Wide Angle, f / 1.8; 16MP Ultra Wide Angle, f / 2.2; 8MP, 3x Optical Zoom, f / 2.4, OIS; Huawei AIS, Hybrid autofocus
Front camera: 32MP with f / 2.0 aperture
EMUI 9.1 based on Android 9 Foot
IP53
Wi-fi 802.11 a / b / g / n / ac
Bluetooth 5.0
NFC
4G Cat.16 up to 1 Gbps
USB-C
3.5mm Jack
Source: DxOMark