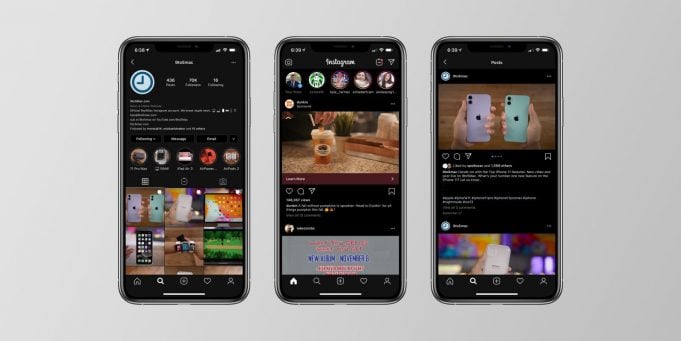 The Dark Mode on Instagram is one of the most requested features over the years by users of social media, and now it has finally arrived on Apple devices. The update is being rolled out by Instagram and will gradually come to all users.
You can also update it manually by going to the App Store, clicking on Update in the Instagram app. From today therefore the Dark Mode on Instagram is implemented in synergy with the automatic settings of iOS 13 : if we activate the system mode that uses the Dark Mode from Settings> Display and Brightness> Dark Aspect, when we use the social we will see the interface dark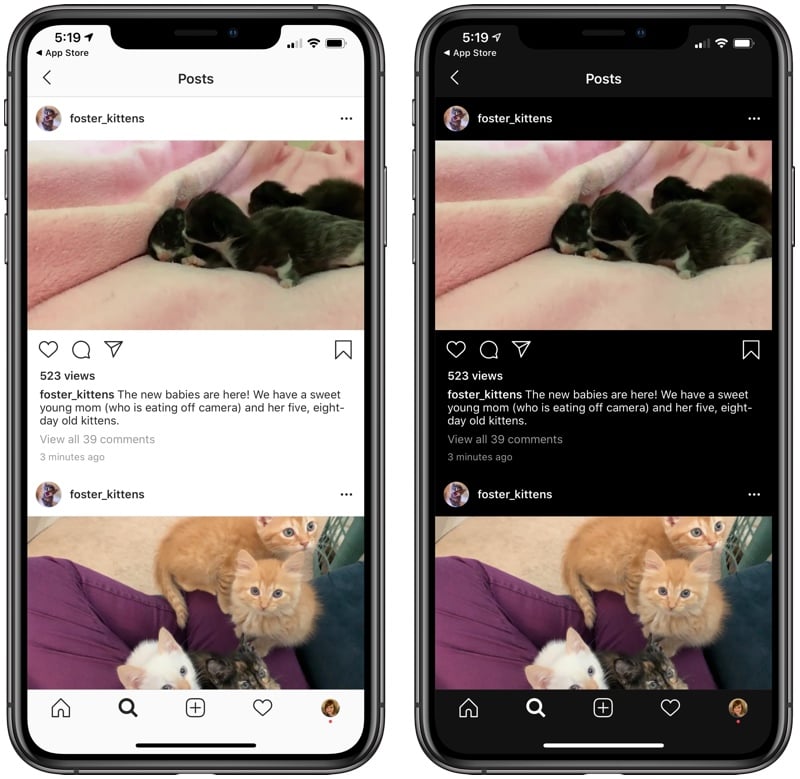 The Dark Mode on Instagram is certainly a welcome addition, in particular for all users who use an iPhone with OLED displays, characterized by absolute blacks compared to the LCD technology of iPhone XR, iPhone 11 and previous models to iPhone X.
When the surrounding environment is poorly lit we can continue to shake and share contents avoiding the light effect given by the brilliant white Instagram theme. At moment the dark theme cannot be activated inside the app, so we need to activate the global setting from the iOS 13 Settings. The update is available for download for all devices with the latest version of iOS, while for Android will arrive soon.
Read also: How to block cyber bullies on Instagram without them knowing
What changes beyond Dark Mode on Instagram?
Instagram does not add but eliminates a feature to defend the privacy of its users. With the new update, the section Follow already in the app is eliminated, this section provided updates on actions taken by other users, and users often did not feel comfortable giving praise / like knowing they could potentially be spied on.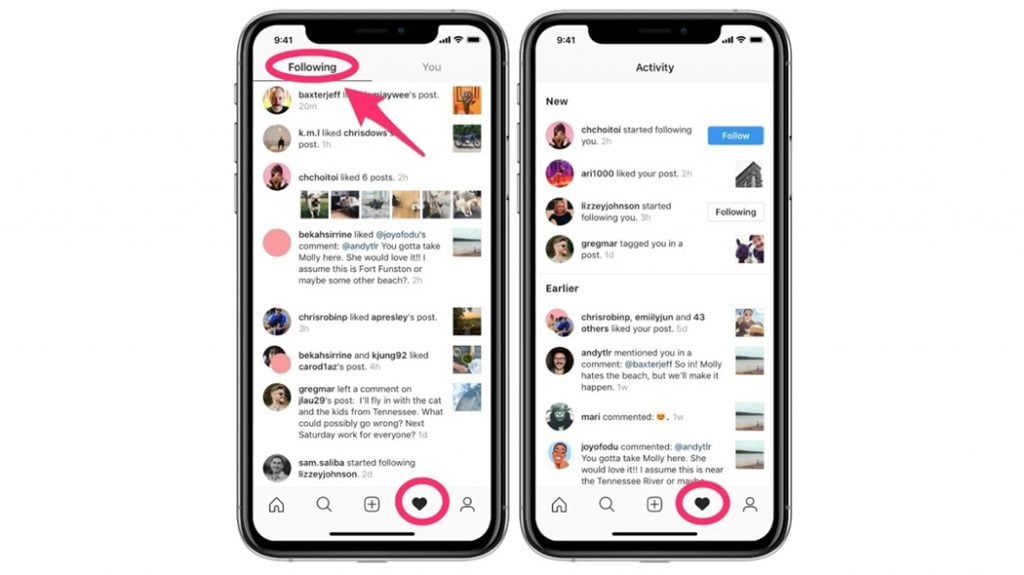 Instagram hopes that eliminating this tab will decrease episodes of stalking or blackmailing and the rollout is already underway, in the coming weeks all users should see the section disappear.