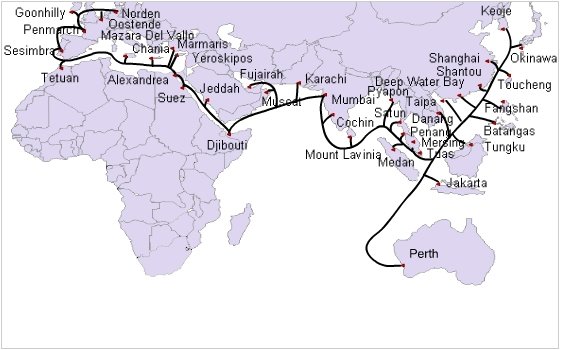 Internet services in Pakistan are disrupted after an international submarine cable went offline.
Users, especially freelancers are helpless as internet services are down.
Some slacking on a couch with a phone in their hands trying to get rid of the boredom, while others who are close to a deadline to finalize and submit their project, are complaining about slow services.
Read also: Internet turns 50: We are more connected than ever
Users facing the issue took to twitter to complain about internet.
Me waiting for internet to work properly 😔#internetdown #Pakistan @PTCLOfficial pic.twitter.com/xh4QZOlClT

— Syed Fahad جan Aka FaDi (@imsFj07) October 29, 2019
According to reports, IMEWE and SEAMEWE 4 which reportedly carries 50% percent of Pakistan's internet traffic went offline due to a fault, which is yet to be determined.
A spokesperson confirmed to Propakistani that yet another cable AAE-1 went down partially which in result will worsen the internet services.
Pakistan Telecommunication Company Limited (PTCL) tweeted that thier teams are working on restoring the internet services.
We regret to inform you that due to international submarine cable fault, internet services are impacted across Pakistan.

Our technical teams are working on fully restoring internet services. We apologize for any inconvenience caused and thank you for your patience. pic.twitter.com/PGh1r6OGB8

— PTCL (@PTCLOfficial) October 29, 2019
As of now, it is not known when the issue will be resolved. Till then users will continue to face slow services.