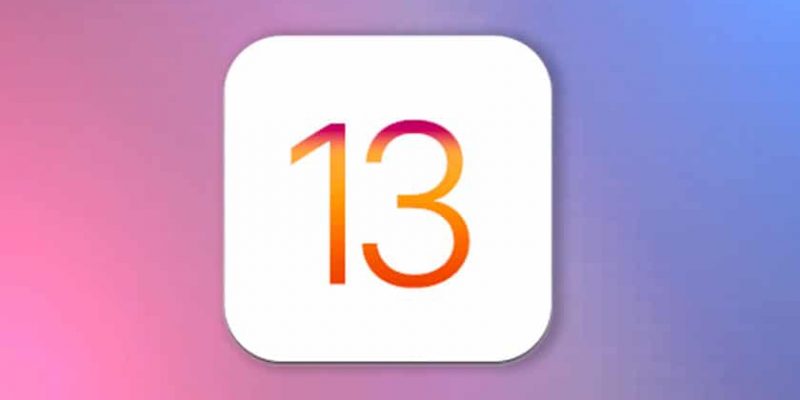 iOS 13 offers several features that may make users of an Android smartphone jealous. Apple has, in particular, new options to protect the privacy of Internet users. Lets go through all the most enticing features of the update.
At the opening conference of the WWDC 2019, Apple has unveiled all the new features of iOS 13, the new version of the mobile OS integrated iPhone. The update iOS 13, currently available in public beta, signs the arrival of an elegant dark mode, a native swipe keyboard and new interfaces for native applications like Reminders. There are also some rather practical options that are missing from Android competition.
Read also: FinSpy spyware threatens to hack your account on Android and iOS
iOS 13 better protects your privacy than Android
Apple is deploying new features to protect your personal data. From now on, an application will have to ask you again every time if you wish to be localized. With Connect with Apple (Sign In with Apple), the firm goes even further. This feature allows you to log in and register online without having to go through a social network like Facebook. Similarly, Apple offers to hide your real email address by a dummy address. You can use Face ID to secure an online account. The firm is once again a great protector of privacy.
FaceTime gives the impression that you are looking at the person in the eyes
Guys – "FaceTime Attention Correction" in iOS 13 beta 3 is wild.

Here are some comparison photos featuring @flyosity: https://t.co/HxHhVONsi1 pic.twitter.com/jKK41L5ucI

– Will Sigmon (@WSig) July 2, 2019
Thanks to augmented reality, FaceTime, the integrated video call application for iPhone and iPad, is capable of make the other person think that you are looking at him in the eyes… even if it is not the case. Apple has realized that many users are looking at the screen of their smartphone rather than the camera. This "right in the eye" mode aims to make video conversations more natural than at present.
iOS 13 helps prevent spam and calls from unknown numbers
With iOS 13, Apple wants to protect its users from spam and malicious calls. Once activated, Siri will not ring your iPhone only if the call comes from a number that appeared in your messages, in your mails or in your list of telephone contacts. All calls that do not fit this description will be automatically relayed to your mailbox. On Android, a similar option only allows you to limit the ring to a handful of favorite numbers by going to the "Do not disturb" mode settings. More complicated, the option does not allow to remain available for numbers appeared in your mails or SMS.
What do you think of these features?