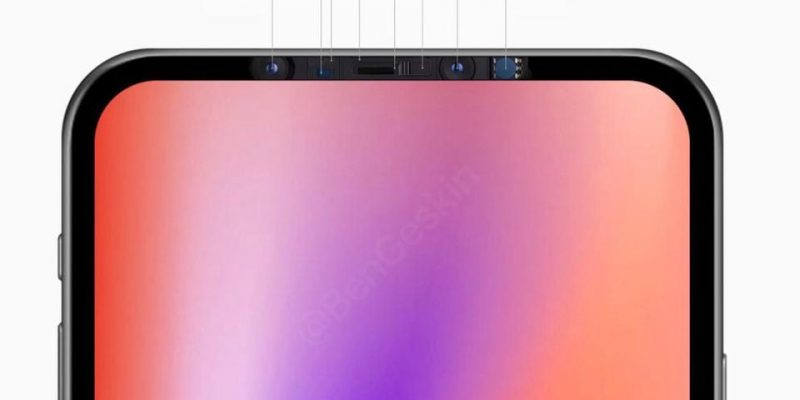 The prolific leaker Ben Geskin reveals some rumors about the upcoming iPhone 12: this time there is talk of new Face ID sensors, wider 5G antennas made of different materials and a new innovation concerning wireless connectivity.
iPhone 12 could arrive with Face ID sensors in the upper frame
According to Ben Geskin, next iPhone 12 will have a smaller Face ID so it can be integrated into the upper frame of the phone. Perhaps with the next iteration of Apple's smartphone, the notch will be abandoned in favor of a more symmetrical design.

The rumors are in line with what has been leaked in recent weeks : in a report by Ming-Chi Kuo , an analyst and expert on Apple products, it was claimed that the company intended to release the next iPhone of 2020 with notch-free OLED screens.
iPhone 12: wider 5G antennas
Another novelty would be the 5G antennas of the iPhone 12 : according to the leaker, Apple is testing prototypes of the iPhone 2020 which include wider radio antennas (> 1 mm) for a better connection with 5G networks.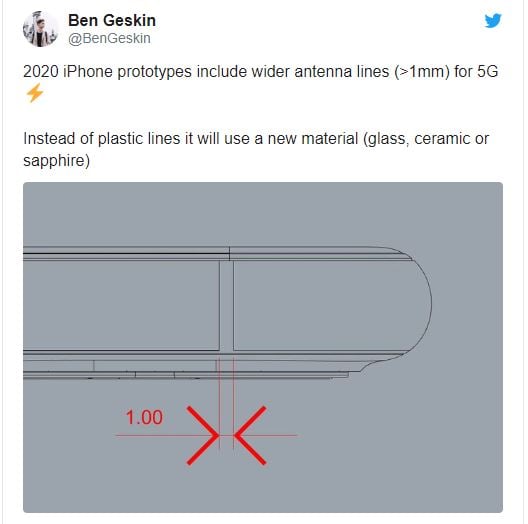 Here too Apple could surprise us with an unusual novelty: the external antennas would not be made of plastic but using new materials, for example glass , ceramic or sapphire .
We all know that Apple is in no hurry to implement 5G connectivity in their smartphones . When it wants to add a new feature, Apple wants it to be the best possible experience for its users: the " early birds " of 5G, like OnePlus and Samsung, have faced many problems. For example 5G chips have an increased power consumption, and consequently necessarily involve the adoption of larger batteries, which in turn increases the thickness of the devices or requires expensive engineering solutions.
If the iPhone 12 will be equipped with 5G connectivity, we can be sure that Apple will have studied the best way to optimize reception and consumption.
iPhone 12 could arrive without Lightning connector
One last interesting indiscretion concerns the company's long-term plans to completely eliminate the Lightning connector from the iPhone. The future for the company is wireless charging and data transfers using Ultra WideBand (UWB) technology . With the UWB we can transfer photos, videos and documents up to 480Mbps, depending on the proximity of the devices.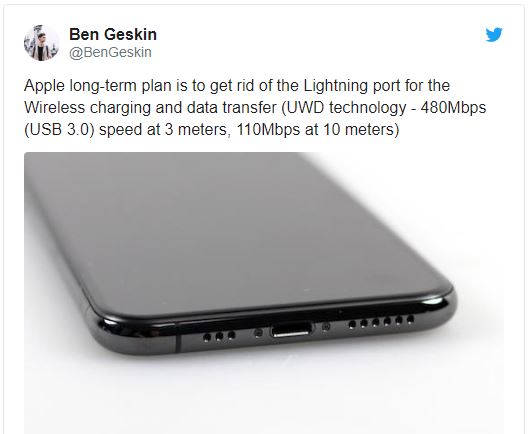 The new iPhone 11 is already equipped with Ultra Wideband technology thanks to the Apple U1 chip. The chip serves not only to locate the devices present in the surrounding environment with a precision of 10 centimeters, but also to enable fast data transfers.
We remind you that these rumors come from a source believed to be reliable most of the time, but we can never have the official certainty of the information contained in this article. We will come back to update you as soon as we have news on the iPhone 12.