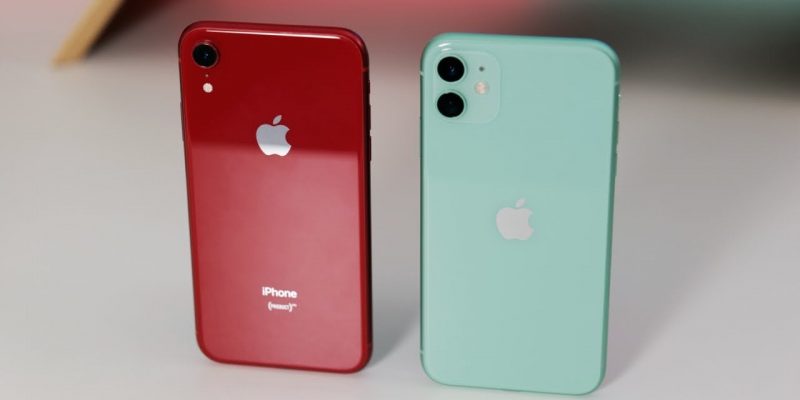 The year is almost over and certainly 2020 will bring new players to the TOP smartphone but iPhone XR is still led the market sales. The list is almost always led by the same brands, but there are significant growths.
Do you know which smartphone sold the most in the third quarter of 2019? We advanced since it was from Apple, but it wasn't the iPhone 11.
"iPhone XR is still led the market sales"
Already known is the list of the top 10 smartphones that sold in the third quarter of 2019. Without much admiration, Apple leads this TOP. According to data from  Counterpoint Research , the iPhone XR is the smartphone that (once again) sold the most.
Apple's latest model only ranks fifth. Samsung has been gaining a lot of ground in the premium segment. Huawei had a tough time, however, a combination of excellent performance in China and a rebound in other markets led to a good overall performance.
TOP 10 – Top Selling Smartphones in Q3 2019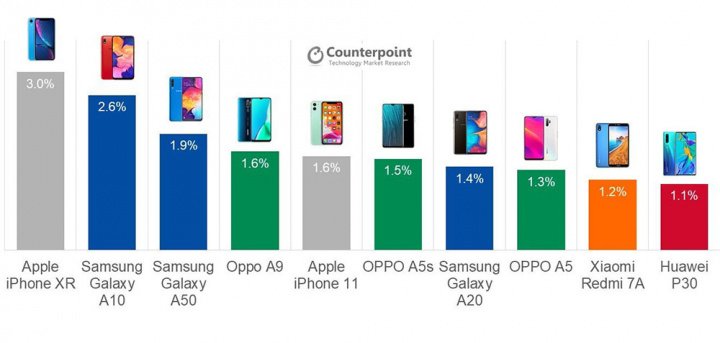 With Q3 data, Q4 numbers are missing. Considering what it was this year, Apple is expected to remain in the lead. The question for the last quarter is about iPhone 11 sales.
iPhone XS and XS Max are no longer available for purchase from Apple. However, these smartphones will continue to sell well until (third-party) stock runs out.
Read also: iPhone XR remains on top in US sales lead among the competitors