Global
Lexar launched the world's first 1TB SD memory card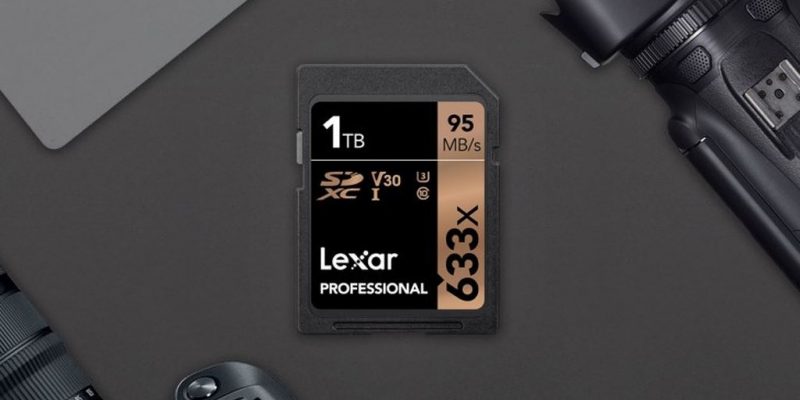 SD memory card Lexar 1TB 633x SDXC UHS-I has a maximum reading speed of 95MB / s, targeting users shooting 4K movies that require a lot of storage.
Designed for DSLR cameras, high-quality camcorders or 3D cameras, Lexar Professional 633x SDXC UHS-I memory cards allow high-quality images to be transferred, Full HD 1080p videos, 3D and 4K with read speeds up to 633x (95MB/s). SD Lexar 1TB memory card takes advantage of UHS-I technology to provide high speed performance and ensure the safety of data inside the card.
It launched an SD system with capacities of up to 1TB (1000 times). "The combination of high-speed performance and the 1TB option now offers a solution for content creators, high-resolution images and 4K video and comfortable storage," Joey Lopez, Lexar's senior marketing director shared.
All Lexar memory cards undergo rigorous testing in its quality lab, with more than 1,100 digital devices ensuring performance, quality, compatibility and reliability for each. products when coming to users. With this release, Lexar is said to have surpassed Sandisk with 1TB of storage, although Sandisk had mentioned the 1TB SD card prototype nearly three years ago but has not been officially sold yet.
Lexar Professional 633x SDXC UHS-I memory card with 1TB of retail price is offered at USD 499.99 with a lifetime warranty.