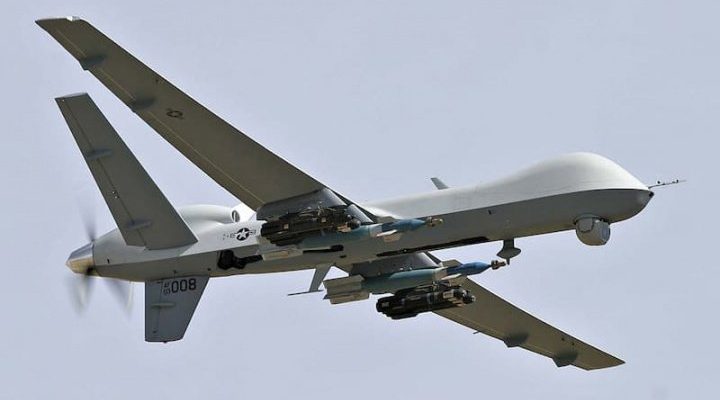 The death of General Qasem Soleimani of Iran has been the topic of the moment. A $16 million General Atomics MQ-9 Reaper drone was used in the operation carried out by the US.
Iranian General Qasem Soleimani was killed on January 3, 2020, in Baghdad, Iraq. Death approached silently, breaking through the Hellfire-type missiles. In this case, it was ordered by the US to use a General Atomics MQ-9 Reaper drone.
This sky giant is already quite famous, having been used in previous US Air Force (USAF) operations. Its development started in 1998 and the first flight was made on February 2, 2001, although it was only introduced in missions from 2007.
Its development cost $11.8 billion, each of which sells for $16 million. By 2014, more than a hundred drones of this model had been produced.
US operation to kill Iranian general
According to the Pentagon, the action was the result of a long and complex process of clearing intelligence data gathered by field agents, secret informants, electronic message interception, reconnaissance aircraft control and other reserved means.
This mission culminated in the deployment of two Hellfire-type missiles that were carried by the General Atomics company MQ-9 Reaper drone. Iran's General Qasem Soleimani was riding in an armored vehicle, but that was not enough to counter the action of 10-pound warheads.
MQ-9 Reaper
As for the drone, this is the largest and most advanced in its class. Its capabilities allow it to remain in flight for 27 hours with a maximum external load of 1,746 kg – a combination of digital sensors and up to four 500 m – 11 km Hellfire missiles, guided by a laser beam.
According to an engineer at General Atomics, the MQ-9 Reaper uses a technology that almost completely eliminates lag when executing remote commands. Thus, drone control is done virtually in real time.
These impressive war machines are not within the reach of ordinary mortals, but their technology is top-notch! Nowadays drones have massified in the consumer market, but of course we are facing completely different machines that provide disparate uses.