Global
OnePlus is focusing on Android TV, Certification reveals India and US availability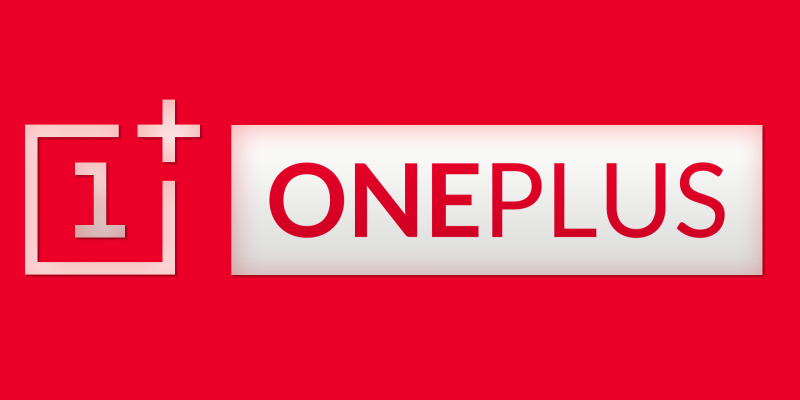 OnePlus, a Chinese manufacturer that became popular in a few years for its smartphones, has a strong interest in the world of smart TVs which is certainly not a mystery: in recent months it has been talked about several times, but this time it seems that the situation is close to a concrete turning point. The first OnePlus brand TV models equipped with Android TV operating system have just been spotted in the Bluetooth SIG database.
This new sighting goes hand in hand with the one dating back a little less than a month ago. In that case the Bluetooth Special Interest Group (SIG) certified the remote control compatible with the future smart TV of the Chinese brand.
Read also: AMD Link now supports Android TV and Apple TV
In the past few months, OnePlus executives had directly confirmed this interest, giving priority to the creation of the first smart TVs, actually conceived more as big smart displays designed to act as hubs within a connected home, compared to a hypothetical folding smartphone.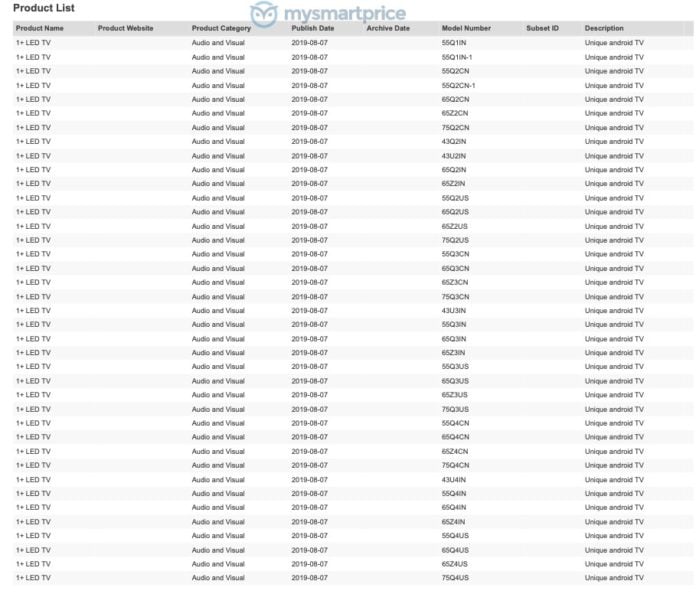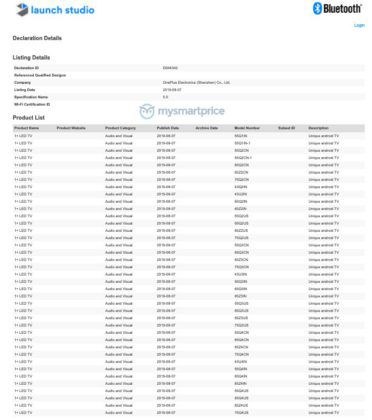 Well it seems that finally this interest is going to translate into something certain. Today, as you can see from the images shown, the first models of "OnePlus TV" with the Android TV operating system have been spotted in the Bluetooth SIG database and the reference to screens of different sizes seems decidedly clear.
The models in question are identified as 55Q1IN, 43Q2IN, 65Q2CN, 75Q2CN, 75Q2US with the initial numbers which should indicate the presence of panels of 55, 43, 65 and 75 inches respectively while the final letters are the market in which each of them should be marketed and therefore India, China and the United States respectively.
The only technical indication concerning these first OnePlus TVs is Bluetooth 5.0 support, everything else remains a mystery for now. The most recent rumors suggest that the Chinese brand will point directly to the premium segment of the market. According to the well-known tipster Ishan Agarwal, OnePlus will use LCD panels instead of OLEDs, perhaps to contain costs and focus on aggressive prices.
For the moment it is not known when the official debut of these first OnePlus TVs will take place, but it will probably be by the end of 2019.