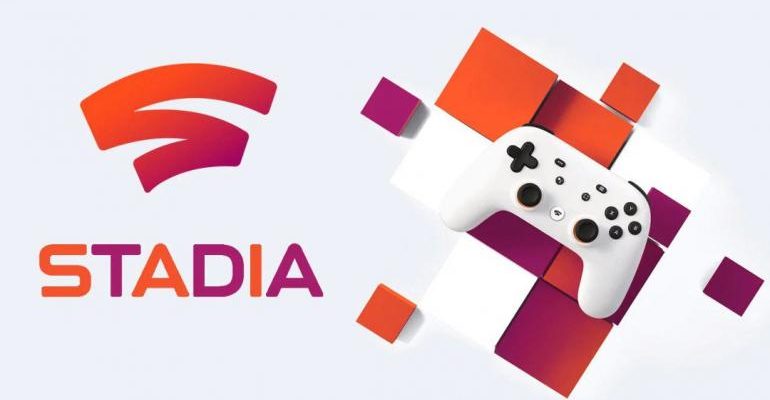 Google Stadia now has a launch date and now more than ever, this new ambitious project by the Mountain View giant seems to arouse in many idea as suggestive as it is surreal: the end of the era of consoles as we know them now.
The truth, in my opinion, is that there is nothing to worry about: Google Stadia will not be the end of the consoles. The tabloid headlines that say otherwise do not take into account a number of aspects which, in my opinion, will prevent mass migration from owning a hardware game dedicated to the streaming of the games offered by Big G.
Before giving you any ideas about it, however, let's briefly review what Google Stadia is about.
What is Google Stadia?
Originally born as Project Stream in 2018, Google Stadia is the first game streaming service in the world. The advantage of this approach is that it allows its users to play a series of high quality videogame titles without requiring dedicated hardware or local installations. The games are in fact performed directly by Google's servers, guaranteeing performance equivalent to the best gaming PCs and transmission quality up to 4K 60fps with HDR and 5.1 surround sound support .
Also Read: Official Google Stadia: here are the prices, games, launch date, supported devices and requirements
In short, Stadia promises to democratize and simplify the gaming experience by cutting the costs of purchasing a console or PC and eliminating the burden of heavy game downloads and updates before entering the action. The only essential requirement is a reliable internet connection with a download speed of at least 10 Mbps .
But that's not all, as Stadia allows you to play on various platforms, resuming every time you save on any of them. All you need is access to a TV with Chromecast Ultra, a PC or a mobile device (smartphone or tablet) and a controller (even another console) to immerse yourself in the game world.
Google Stadia will not be the end of the consoles
Although at first glance Stadia may seem to be the Holy Grail of gaming of the future, in my opinion it will not succeed in supplanting the traditional consoles to which we are accustomed.
Super Mario, Ratchet & Clank and Master Chief: exclusives matter
When it comes to video games, a recurring term is IP, or Intellectual Property. An IP is nothing but an exclusive franchise of a company, which holds the rights and does not allow its publication on competing platforms. Just think of Nintendo, who built its empire on its IPs: Super Mario, The Legend of Zelda and Pokémon are names known to all, from the oldest to the youngest, capable alone of pulling the sales of the big N consoles.
Each console manufacturer has its own exclusives and jealously guards them, or makes commercial agreements with third-party game studios to obtain exclusivity on particularly attractive titles. Do you want to play Ratchet & Clank or Uncharted ? You have to buy a PlayStation. Do you want to play Halo or Forza Motorsport ? You have to buy an Xbox.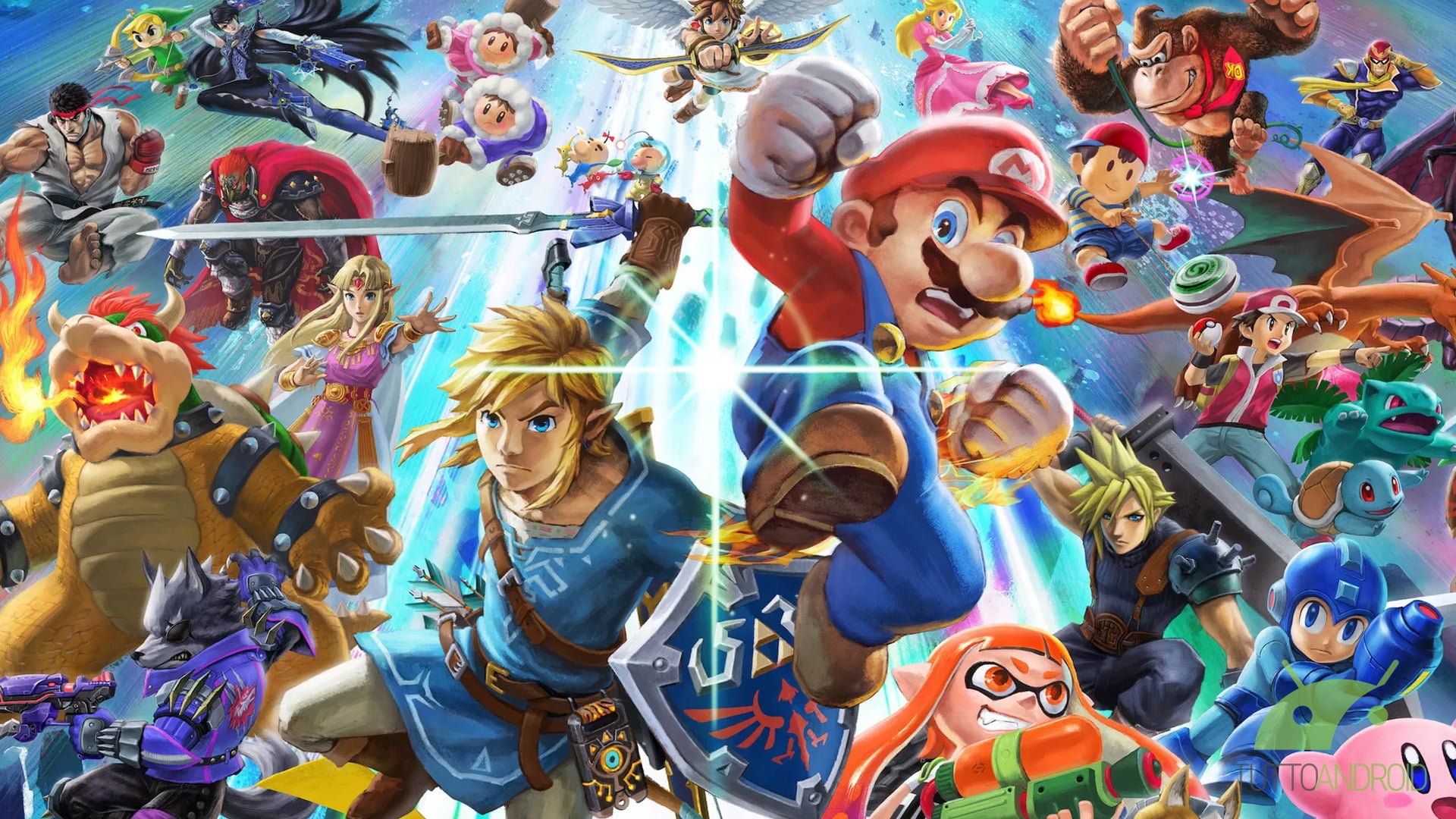 Despite, therefore, Google Stadia could be extremely appealing to everyone for the use of multi-platform titles, fans of a particular franchise can only join Stadia with their favorite console to continue playing as their favorite videogame character.
Not to mention, moreover, that some of these exclusives are specifically developed to take advantage of the exclusive hardware of a particular console, such as Nintendo Labo or PlayStation VR. Even if Stadia were able to obtain the license to use the IPs of Microsoft, Nintendo and Sony, it would not be able to completely replace the experience provided by a console with its exclusive accessories.
Sayonara to used and super discounts
Another aspect, in my opinion not to be underestimated, is merely economic. Google Stadia bases part of its charm on the promise of being able to play any game with a very high quality and without the need to buy an expensive piece of dedicated hardware, destined to become obsolete within a few years.
On the other hand, however, Google Stadia will have its own online store where you can buy digital titles with your Stadia account. This could actually be a critical point for many users, for two distinct reasons.
On the one hand, in fact, many still rely on the second-hand market in order to afford to play many titles. To amortize expenses and play many different titles, it is possible to buy and then resell a used physical disk, or divide the list of purchases with some friends and then lend each other the games once completed. Although digital purchases are now the preference of many, others continue to prefer physical discs for these reasons.
On the other hand, the possibility of purchasing the games only through the Stadia online store is likely to lead to a higher cost than buying for another platform. This is because it is not at all rare to find highly discounted games in a particular chain of stores, or large discount campaigns for example on Amazon or on Steam.
Google, on the other hand, tends not to decrease the price of its products for long periods of time. If this were to be the management of the Stadia store, it may not be uncommon to have to spend the initial list price to be able to play games released several months before and already written down on consoles and PCs. It will still be seen, over time, how Google will behave in this regard and how much the discounts for Stadia Pro subscribers will actually be.
Google Stadia is not for everyone
The idea behind Google Stadia, that is to make possible a very high level gaming experience without requiring anything other than an internet connection and a screen, may seem shareable by anyone. In reality, however, Stadia has limits that do not make it a technology for everyone.
The first is undoubtedly the internet bandwidth required to play: from a recommended minimum of 10 Mbps for 720p, up to 35 Mbps for 4K streaming at 60 fps. Not everyone, unfortunately, lives in areas where there is no fiber optic coverage. But even having generally a fairly fast connection, the problem remains of having a stable connection.
When playing an online multiplayer game, it is at that critical moment that it can cost you the victory or defeat that the sudden ping spike punctually translates into a rage quit. Not always your home connection is reliable to play an online multiplayer game and surely adding to the network load a constant download of about 20 Mbps can only worsen the problem for those who already fight against sporadic lag.
So, although it looks extremely portable at first glance, so much so that you can even play on your smartphone in the future, Google Stadia is actually not very suitable for those who are often traveling far from home. This is because, if a laptop or console is easily inserted into a suitcase, a good internet connection is not always so obvious, especially in hotels.
Multiplayer, or group veto right
The last point I would like to make is, in my opinion, the most important one. After seeing a number of reasons why someone might prefer a console or a PC to Google Stadia, it is very plausible that some of their friends may not even consider switching to Stadia if they already have another gaming device with a large collection of games.
This could be a huge obstacle to Google's aims, because when it comes to multiplayer games there is a sort of veto right: if in a group of friends everyone has a console, while only some have another, the choice of where buying the game in order to play with all your friends becomes a must .
No one wants to play alone, and often, playing with your group of friends can be the most awaited moment at the end of the day by many kids. Going to Google Stadia is therefore no longer a personal choice, but a group decision, in which a single 'no' can be enough to make all the Mountain View giant's efforts vain.
Will Google Stadia revolutionize gaming market?
So Google Stadia is not a revolution as it seemed? Yes it is. Simply the fact that it is a revolution does not mean that it will conquer the entire market for itself, as indeed it is rightly so.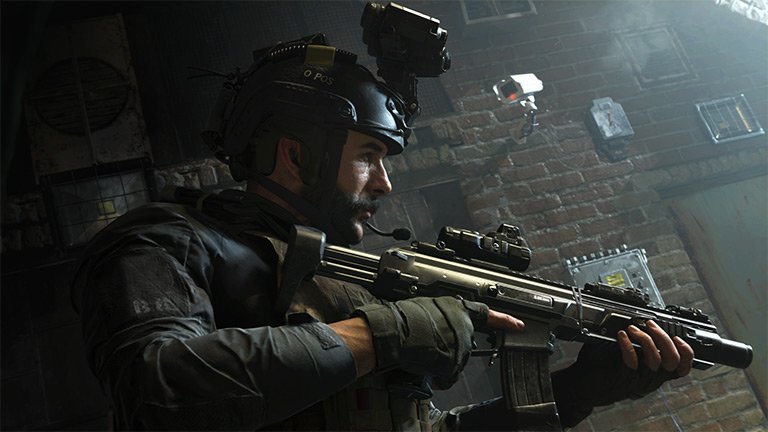 Stadia, in my opinion, will increase the number of casual gamers, or those who do not mind video games, but who do not have so much passion to think about PCs, consoles, accessories, updates and DLC. For them, Stadia could be a bit like Netflix for those who would never have thought of going to rent a movie every night, but now they find themselves glued to the TV every night.
In short, Google Stadia could open a new golden age for the videogame industry and, over time, even gain the majority of the market. This does not mean, however, that the arrival of Stadia will be the end of the consoles. There will be change, but it will be gradual. Long live Stadia. Long live the consoles.
This editorial reflects my personal opinions about Google Stadia and the videogame market, without the presumption of predicting with certainty the changes that the videogame industry will undergo and the actual pricing and catalog policies that Google will apply to Stadia over time.