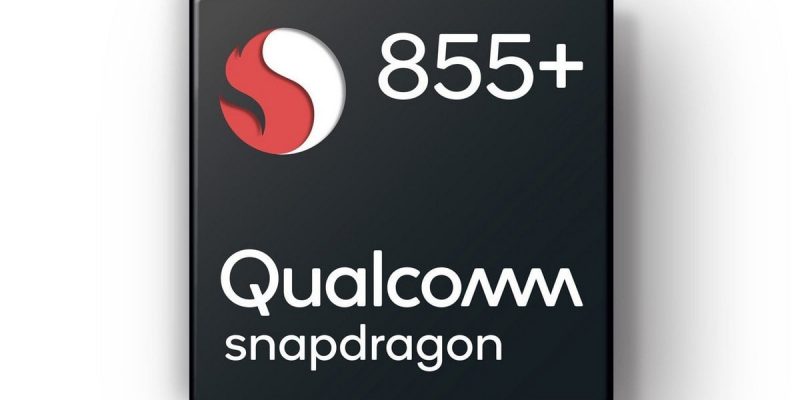 While already seated at the top of the fastest SWCs of the year with its Snapdragon 855, Qualcomm today announced a revised and improved version of its chip. 
The name of the Snapdragon 855 Plus is because it has higher clock rates, and is specially designed for video games, virtual reality, augmented reality (or crossed reality XR) and artificial intelligence.
A faster processor and a better GPU
In its press release, Qualcomm announces that the Kryo 485 cores with which the Snapdragon 855 Plus is equipped are now clocked at 2.96 GHz against 2.84 GHz on the conventional SD855. A rather generous boost in frequency, which is also combined with a 15% increase in the speed of the GPU – the Adreno 640.
Read also: Microsoft could use AMD and ARM chips on future Surface
"Snapdragon 855 Plus will raise the bar for the elite players by improving the performance of the CPU and GPU in order to offer our OEM customers the 5G, gaming, AI and XR experiences they want from us."said Kedar Kondap, vice president of Qualcomm products.
What will be the first smartphone to run under Snapdragon 855 Plus?
"The Snapdragon 855 Plus is our most advanced mobile platform yet, and will build its reputation on the success of the 2019 version of Android smartphones already shipping a Snapdragon 855 5G." the official statement said. '
But for now, no manufacturer has yet announced that it will use the new SoC of the American foundry for a future smartphone. Maybe Xiaomi will renew its trust in Qualcomm? As a reminder, the excellent Mi 9 of the Chinese manufacturer was the first to be equipped with a Snapdragon 855.
Qualcomm indicates that its new SoC will be available to OEMs "in the second half of the year". Which, if our calculations are accurate, has already begun.