Global
Raspberry Pi 4 Announced: 4K display, 4GB Ram, Faster GPU & CPU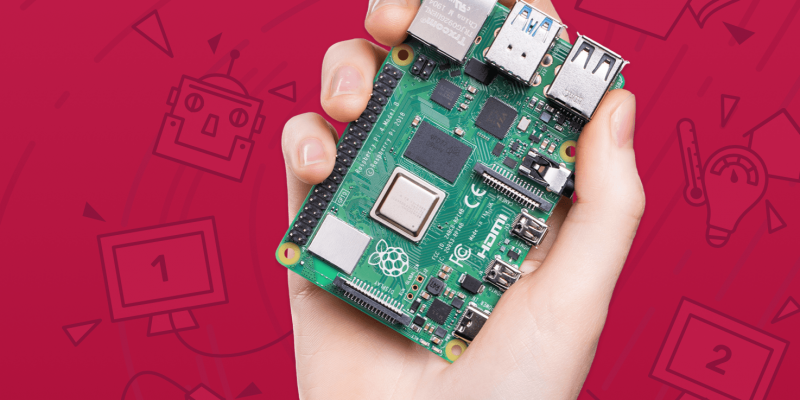 The Raspberry Foundation officially announced the launch of the new Raspberry Pi 4. This is the most powerful development board ever created by the foundation, despite maintaining the same base price of 35 euros.
Just as one might expect from a new generation, in the Raspberry Pi 4 we find a more powerful CPU, more RAM, greater flexibility of use and more connections than the Raspberry Pi 3.
SPEC SHEET OF RASPBERRY PI 4
Going into detail, the Raspberry Pi 4 provides:
Broadcom BCM2711 SoC with Cortex A72 quad core CPU at 1.5 GHz;
1, 2 or 4 GB of DDR4 RAM (this is the first time a choice has been granted);
1x Gigabit Ethernet (this time with a full band of 1000 Mbps);
2x USB 3.0, 2x USB 2.0, 1x USB Type-C (for power supply);
1x 3.5mm audio jack;
2x micro HDMI (both support display up to 4K 60 Hz);
WiFi ac chip and Bluetooth 5.0;
1x microSD reader;
40 GPIO pin configuration.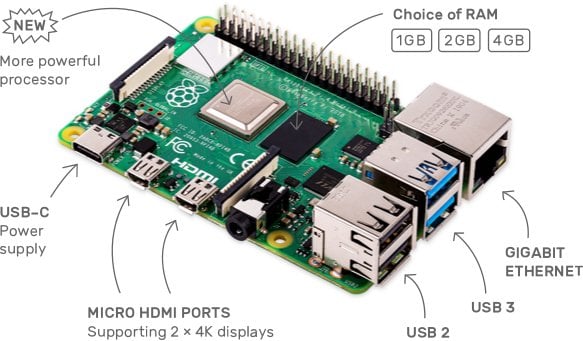 As usual, the internal memory is nothing: you need to use a microSD to install the operating system. Similarly, the basic version of the board does not provide any power supply, which must be purchased separately (15W).
Also Read: AMD Ryzen threadripper with 64 cores to release in Q4 2019
Beyond the new technical features, the most important improvement compared to the past generation can be found in the support for H.265 hardware decoding of 4K videos at 60 FPS, H.264 at 1080p60 and support for OpenGL ES 3.0 graphics. This opens up a new world for the Raspberry Pi 4 as a real media center.
PRICES AND AVAILABILITY
The Raspberry Pi 4 is already available for purchase at the base price of 35 euros for the version with 1 GB of RAM, 45 euros for the version with 2 GB of Ram and 55 euros for the version with 4 GB of RAM.
Ever since the first generation of Raspberry Pi was launched on the market, a network of thinkers and visionaries has developed on the web who have taken advantage of this truly economic development board to create the most diverse projects.
With the subsequent launch of the following generations and thus access to greater computational power, these projects have consequently grown becoming more complete and complex. Now we can't wait to find out what are the limits of the new Raspberry Pi 4 and which projects it will allow us to create.