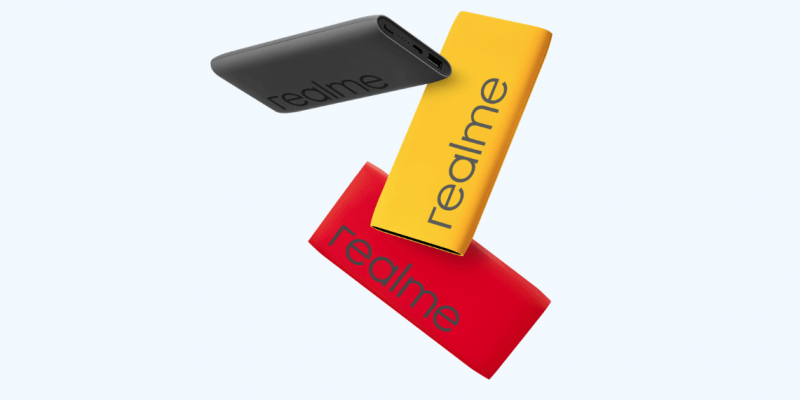 Realme recently introduced a new smartphone in China, Realme Q, but it wasn't the only new device. The company also announced a 10,000 mAh power bank. Very simply called Realme Fast Charge Power Bank, a special feature is the presence of support for a fast charging technology.
Having a capacity of this kind is normal the fact that it is a cumbersome moment, but it must be said that overall it has the shape of a smartphone and is characterized by bright colors, such as yellow and red and by the simplicity of black. The power bank has two USB ports, C and an A, the USB C acts as both an input and an output.
Read also: Best power bank 2019: List of best portable power banks charger
The fast charge is 18 W and is able to fully charge an iPhone XS Max in just 56 minutes starting from zero of course. Sales will start on September 12th and the cost of all three versions will be 99 Chinese yuan, which when converted into euro is 12.50.
Source: Gizmochina.com