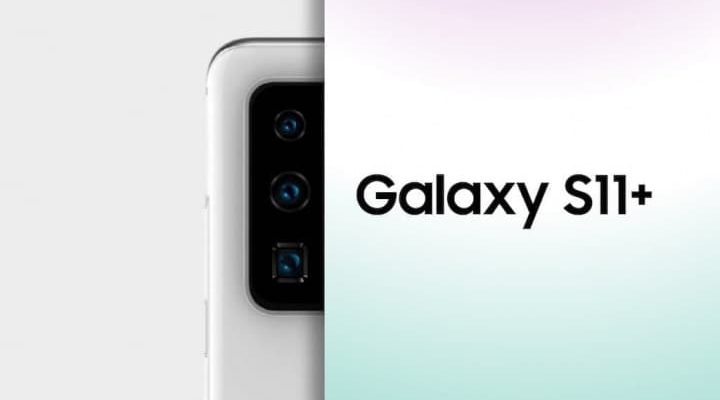 Information about the Samsung Galaxy S11 continues to circulate! Now, having confirmed the presence of the 108 MP sensor in the main camera, we will learn more details about this element.
Samsung is implementing a number of technological innovations to improve the photographic results of its next device. Given all that is known so far, we are facing a powerful smartphone that promises great pictures in low light conditions.
Rumors of the future Samsung Galaxy S11 have been many! From the screen to the device's own design, of course the cameras that will be the most iconic element of this smartphone.
After an information leak made us know more about the design of the Galaxy S11 + camera module – which proves certain suspicions and photos that circulate around the web – we now learn more about the smartphone's main camera and telephoto.
According to the information disclosed, the insertion of the 108 MP sensor will aim to improve the photos of the Galaxy S11 in low light conditions! Tetra cell technology already exists and basically bundles with four pixels into a single larger pixel. Samsung, in its next device, takes it to a new level with Nona cell.
Samsung will lead the high-pixel telephoto lens, and the telephoto cameras of the S11e, S11, and S11 + are not less than 48MP.

— Ice universe (@UniverseIce) December 19, 2019
Nine 0.8 μm pixels will be converted to a huge 2.4 μm pixel! With this innovation, night photos will have much more quality and detail.
Samsung Galaxy S11 +: Telephoto lens also promises to surprise
In addition to the main sensor of the Galaxy S11, more details have been released about the telephoto lens that will be present in Samsung's next family of high end. According to the famous user @UniverseIce on Twitter, the zoom sensor of these smartphones will be one of the first to have numerous megapixels.
S11+ unique new generation 108MP sensor seems to be called ISOCELL Bright HM1. It is a more advanced Nonacell technology than Tetracell. It merges a cluster of 9 pixels into a single pixel and allows 0.8μm pixels to be converted to 2.4μm pixels, greatly improving Low-light shoot

— Ice universe (@UniverseIce) December 18, 2019
Accordingly, it adds that the telephoto camera will be at least 48 MP. This makes Samsung a leader in this resolution race for zoom lenses that are increasingly present in today's smartphones. This posture from Samsung represents a change in the paradigm of the company.
Notwithstanding the past, the South Korean company seems to change its photography strategy and prepared a strong offensive accordingly.