Global
Samsung and 5G highlights at MWC 2019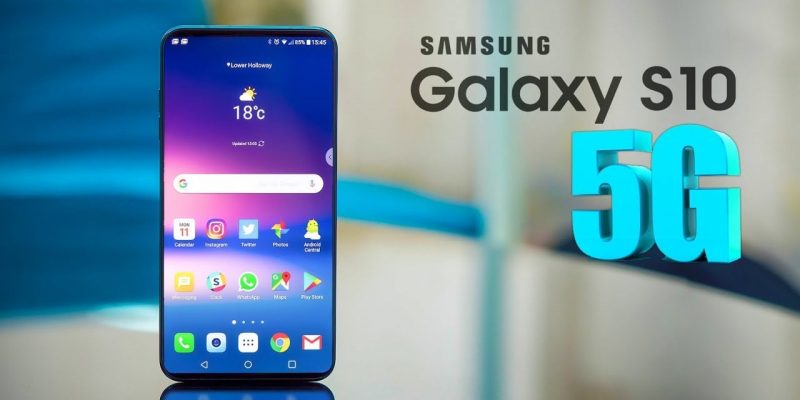 At the Global Mobile Exhibition (MWC) 2019, Samsung Electronics' booth always attracts a large number of visitors to set up the latest products of Korean multinational electronics.
This year, the world's largest annual mobile industry event has the theme "Smart Connect" held in the city of Barcelona, ​​Spain. Estimated, more than 100,000 people went to MWC 2019.
In the middle of the Fira Gran Via Exhibition Center, two Samsung booths showcasing the company's most advanced mobile technology achievements. This year, visitors are not only surprised to have the opportunity to see firsthand the latest mobile devices such as the Galaxy S10 5G and Galaxy Fold, but also because of Samsung's breakthrough progress on 5G connectivity. Those are the efforts that Samsung has been developing and bringing to the community in the past decade.
Here are 5 of Samsung's most prominent topics at MWC 2019:
1. Samsung's first 5G Smartphone, Galaxy S10 5G
At Samsung's mobile store, visitors were able to fully experience the company's latest mobile enhancements, notably the versions of the Galaxy S10 series – a new and quality addition to the stool. Flagship products segment – with the latest improvements in screen, camera and performance. Along with 3 versions of Galaxy S10, S10 + and S10e, Samsung also introduced a special model, with the most powerful configuration: Galaxy S10 5G – the first 5G smartphone of the mobile brand from the land of Kimchi.
According to the manufacturer, Galaxy S10 5G provides a true 5G experience for customers with 20 times more network access speed than 4G and ultra low latency, only 1ms (while on current 4G and 3G networks). there is a delay of about 50-60ms). With Galaxy S10 5G, users can harness the maximum power of 5G to download HD quality TV shows or online applications in the blink of an eye, stream their favorite content without interruption, as well as being able to keep the network access speed high in crowded places thanks to its bandwidth capability.
Samsung also explored how the Galaxy S10 5G allows high-quality, real-time video calling, dynamic maps and enhanced virtual reality technology (Augmented Reality – AR).
Other devices on display include Galaxy Fold – Samsung's first folding screen smartphone, a pair of mid-range smartphones Galaxy A30 and Galaxy A50, Galaxy A Series upgrade, Galaxy Tab S5e – Samsung's first tablet computer The new Bixby 2.0 virtual assistant and information tool, and the latest additions to Samsung's mobile ecosystem are the Galaxy Watch Active watch and Galaxy Buds wireless headset.
2. 5G era and completely new experiences
At MWC 2019, Samsung not only continues to establish a leading position in 5G connectivity but also introduces this technology experience in the real world. Along with supporting a practical experience with Galaxy S10 5G at its MWC Mobile Booth, Samsung also has a dedicated Network booth, where visitors will directly learn about the company's 5G technology achievements.
The development of the 5G network worldwide has witnessed countries deploying comprehensive solutions for the band below 6GHz (sub-6GHz) or over 6GHz (above / super-6GHz). At its booth, Samsung introduced customers about the process of representing Korea as one of the companies in the world that has a commercialized network solution suitable for both bands, including the 3.5 band. GHz and 28GHz. Besides, visitors also witnessed Samsung employees performing technology to directly connect data between their 5G smartphones and their 5G radio with super-fast interaction speed of over 1Gbps (equivalent to 125MB / seconds) that are currently only achieved in super-fast fiber optic technology.
In addition, Samsung also brought MWC 2019 updated information about its pioneering developments in the field of connecting products, including 5G Vertical – technology that brings unified connectivity from safety. Public, smart communication connecting Vehicles-to-Everything (V2X) to smart factory.
To increase persuasion, Samsung also used solutions for 5G network to broadcast content directly on MWC 2019's official TV channel, Mobile World Live TV through the event screen system as well as TV.
3. Mix AI and 5G
At this year's event, Samsung not only demonstrated the latest connectivity with 5G solutions, but also introduced intelligent lifestyle. Samsung Mobile booth showcased the latest products in Galaxy technology ecosystem (Galaxy Smart Home) integrated Bixby virtual assistant.
Near the center of Fira Gran Via, Samsung has exhibited the Bixby Experience Studio model to give visitors an exciting opportunity to experience a smart home in the future where, through Bixby virtual assistant, all devices Household appliances are connected.
After completing the acquisition of Zhilabs (based in Barcelona, ​​Spain) in October 2016, Samsung has embarked on developing 5G network management solutions based on artificial intelligence. (WHO). This achievement is also brought to MWC 2019 by Samsung, helping viewers understand how AI can analyze and monitor the connection quality of 5G network.
5G technology is expected to open up the next wave of technological innovation by accelerating new breakthroughs. Visitors at MWC 2019 can also admire Orange's achievements on display such as unmanned drones and industrial robots using Samsung's 5G solutions.
4. Leading the technology
Samsung's 5G full solutions have captured the public's appeal at this year's exhibition.
In addition, exhibitors also learned about the breakthrough in Samsung's 5G technology search and development. 5G network is also the main driving force to promote 5G commercial services in the US and Korea from 2018.
On February 25, Sprint (USA) announced that it is testing Samsung's 5G New Radio (NR) connection – the technology is expected to become the global 5G standard – to pave the way for the launch of services. 5G with the aim of giving our customers great 5G experience. NR technology will be used in commercial networks in Chicago (Illinois), one of the first US 5G service coverage areas that Sprint has deployed.
In addition, Samsung also showcased the new generation 5G radio frequency processor (Radio Frequency – RF), which supports both 28GHz and 39GHz high frequency bands. This new RF microchip will help Samsung's 5G base transceivers be about 25% smaller, lighter and consume less power than current stations. Moreover, as of February 2016, Samsung transferred more than 36,000 base stations to mobile operators around the world.
5. Partner 5G worldwide
Not only is Samsung's phone booth attracting attention at the exhibition, but Samsung's 5G Galaxy S10 pet in many leading partner stores of Korean phone brands is also equally active. Visitors to booths of Vodafone, Orange, Telefonica, Deutsche Telekom and KT also experience the future of completely new mobile content, video game and video calling technology on Galaxy S10 5G.
Galaxy S10 5G is also on display at the booth of the famous mobile chip manufacturer Qualcomm (USA). On February 25, at Qualcomm 5G press conference on the sidelines of MWC 2019, Samsung Electronics Vice President June Hee Lee presented Samsung's future 5G mission and the importance of a connected global ecosystem, with partners with the same vision of 5G technology. At the event, Qualcomm introduced the next generation Snapdragon processor from its 5G technology integration firm, and Samsung will be the first phone maker to use the chip.
On the second day of MWC 2019, at the Global Initiative on TD-LTE Technology (GTI), Mr. Dongjin Koh, Director of Samsung IT & Mobile Communications (IM) Division announced the strategy. Samsung's 5G is going to partner with China Mobile in the Chinese market, which seems to bring the 5G era to China by launching the flagship Galaxy S10 5G test with the aim of providing full 5G service soon.
Samsung has also revealed some other network partnerships around the world. In particular, from the beginning of February to July 2016, Samsung cooperated with mobile operator Fastweb (Italy) to test commercially the first Fixed Wireless Access (FWA) technology at 5G at Milan city. Also in February, Samsung and network provider Telefonica Deutschland (Germany) successfully announced the 5G fixed wireless access service (Fixed Wireless Access) in Hamburg city. Both examples are a testament to Samsung's efforts and achievements in cooperating, sharing its vision of technology, as well as the criteria for putting partners' interests first.