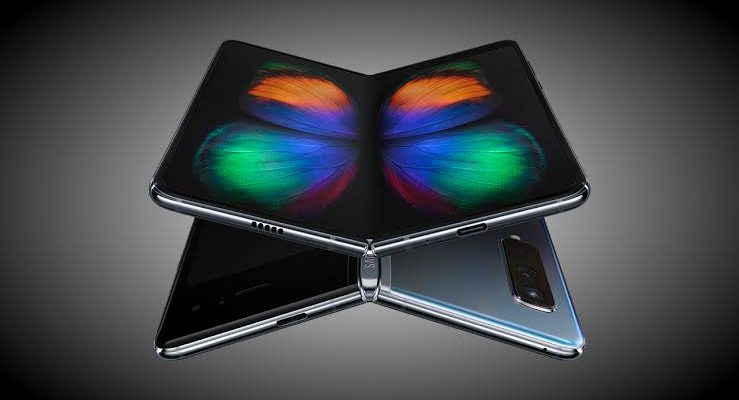 Smartphone freaks surely remember that Samsung Galaxy Fold has already been postponed in the past, after reports by some American reviewers whose display had broken in just one day use. Well, apparently we go again, the damages are minor, but Samsung seems to have new problems to solve.
In fact, TechCrunch's colleagues published an article titled "The display of my Samsung Galaxy Fold is damaged after a day", today.
Inside the piece, it reads: "The new, refurbished Samsung Galaxy Fold arrives this week with a single goal: it just doesn't have to break. "The other day I took the Fold out of my pocket while I was in line up at CVS (chain of US pharmacies, ed.) I opened it and saw something set between the butterfly wings (name used by Samsung to promote the Fold), it was an amorphous patch of bright colors. It is not huge. Perhaps it is just under a centimeter. It is not a great look after about 27 hours with the device, considering that it was not left fall on the concrete, immersed in water or trampled".
In short, the reviewer had a preview unit available, but after just one day something went wrong, as you can see in the image below. Clearly it could have been a simple manufacturing defect, but given the previous ones, obviously several users had to say.
On the other hand, Samsung has already released the guidelines to use Galaxy Fold, in which it is also expected that the user will not put too much pressure on the screen. Perhaps the reviewer has not treated the smartphone in a "delicate" way, this is unknown to us, but we are still talking about the TechCrunch Hardware Editor, certainly not the latest one.
Meanwhile, Samsung's response has not been slow to arrive: "Galaxy Fold is a unique device, made with new materials and technologies that allow it to open and close like a book. We encourage the owners of Galaxy Fold to read the instructions included in the package and in the product manual available online The products used according to these guidelines are covered by warranty. In case of questions, the owners of the Samsung Galaxy Fold can consult the specialists of Samsung products through the Galaxy service Fold Premier at any time".
Read also: Samsung foldable phone is finally revealed