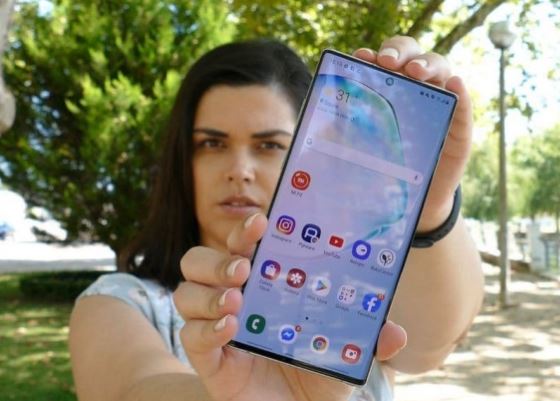 World premiere of Samsung Galaxy S11 is approaching, which will be one of the most anticipated high-end next year. There have been several rumors and leaks, with a recent one showing the screensaver confirming the similarities to the Galaxy Note10.
So, in this regard, we are not facing an evolution in Samsung standards. However, the Galaxy S11 promises to bring good levels of innovation… Especially in the camera!
Samsung is already working on the next high end of the Galaxy line. As is usually the case, at the beginning of the year, the South Korean company puts on the market what will be one of the most advanced smartphones for 2020.
Many details about this smartphone are starting to be known: From cameras, to the screen, going through the design! And when it comes to this element, we have more news.
Hi,Galaxy S11 pic.twitter.com/brqPoONDzj

— Ice universe (@UniverseIce) December 1, 2019
It had been anticipated that the Galaxy S11 would probably share the front camera frame with the Galaxy Note10. This rumor has now been reinforced with the new information shared by user @UniverseIce on Twitter!
Famous for the sharp rumors and leaks of information it discloses, Ice universe this time surprised its followers with a screensaver of the future Samsung Galaxy S11! Clearly, you can see the location of the front camera that is familiar to anyone with Samsung's smartphone catalog.
What's more, this screensaver that has now been released still brings us to the super slim edges of the smartphone! The current Galaxy S10 already has a screen taking up most of the front panel. Nevertheless, its successor seems to take that reality to a higher level!
In addition to this, this now shared screensaver meets the computer images that had been covered previously. So many sources indicate this design for the Galaxy S11.
Read also: Rumors keep on chasing Samsung Galaxy S11