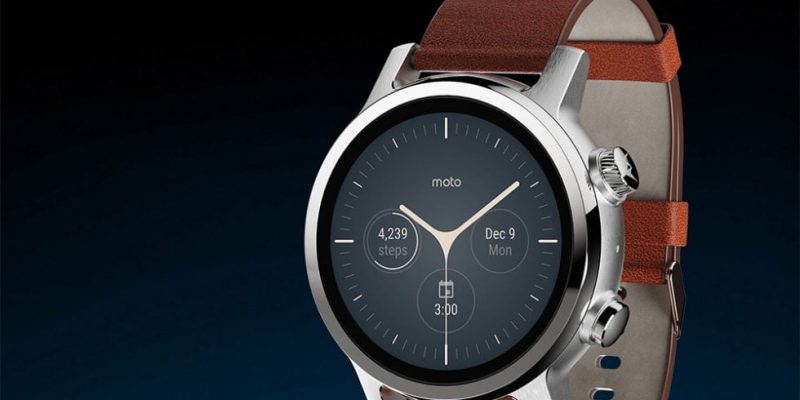 Motorola's Moto 360 was the one that marked the most users. This was almost a watch hidden in a digital body. This technology milestone is set to return, but with a slight difference.
Moto 360 will return to the market with Qualcomm Snapdragon Wear 3100 SoC
When it first came out in 2015, Moto 360 marked a turning point in the smartwatch market. It was equipped with one of the first versions of the Google OS and showed up as one piece.
This smartwatch that stood out so high in its height is now about to return . Retains its unique style and now brings a logical hardware upgrade. Also the previously used Android Wear has been updated to the recent Google Wear OS.
Smartwatch features fast charging. Reaches 100% in just 1 hour
We now have a Qualcomm Snapdragon Wear 3100 SoC, 8 GB of storage and 1 GB of RAM. Your screen will always be active and this smartwatch will also feature fast charging. Reaches 100% in just 1 hour.
This battery can give you a full day's autonomy, as well as an economy mode that makes it even better. This guarantees an autonomy of 3 days at the most critical moments. All of its unique, distinctive and well-known aesthetics have been maintained in this smartwatch.
Motorola ceded this milestone to eBuyNow
The detail that stands out most in this new version is not even in the smartwatch itself. It is in the manufacturer that brings it to the market. Following the line of other iconic brands, Motorola handed it over to eBuyNow. Although unknown, the brand nevertheless  claims 15 years of experience in this area.
This will be a return that many expect and could bring fruit to this new brand. However, given the plethora of offerings, Moto 360 is unlikely to be able to return to its previous status. The question is how the market will react to this return.