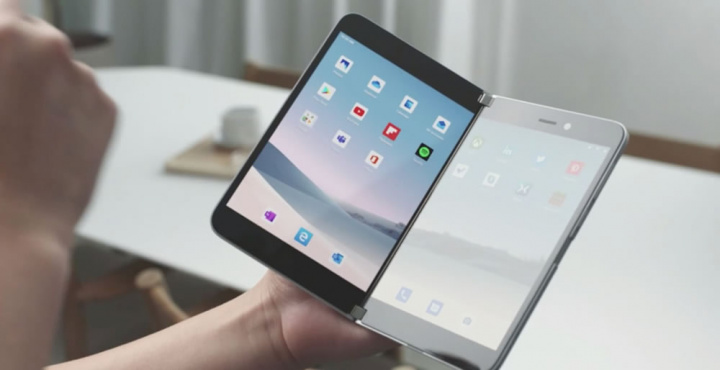 Microsoft has in Surface Duo one of its assets to attack the smartphone market, after the end of its operating system. With a market launch forecast for the end of 2020, new sources now point that it may be anticipated already this summer.
Will it be this that the software giant manages to avenge in the world of mobile devices?
Microsoft introduced its new smartphone to the world. With a foldable screen and Android operating system, the Surface Duo promised to be one of the assets for the American brand to conquer some space in a market where it had many difficulties in recent years.
Although it was presented in 2019, the forecast for putting this equipment on sale pointed to the end of 2020. Thus, it would represent almost a year and a half of waiting for this equipment. However, according to the latest sources, the Surface Duo may reach the market earlier.
Surface Duo could go on sale this summer
According to a source close to the project, Microsoft should have ready all the hardware and software needed to complete this device. Taking into account the apparent state of development, this product may be ready to be launched this summer. Thus, it will anticipate the deadline that had been initially given.
If this information is confirmed, the presentation of the final product can be made already this spring, taking advantage of the presentation event of the new Surface Go 2 and Surface Book 2.
As a reminder, Surface Duo promises to bring two 5.6 ″ screens with 1350 × 1800 resolution that, when fully opened, make up an 8.3 ″ screen. At the processor level, you should bring the Qualcomm Snapdragon 855, accompanied by 6 GB of RAM and 64 GB of internal storage.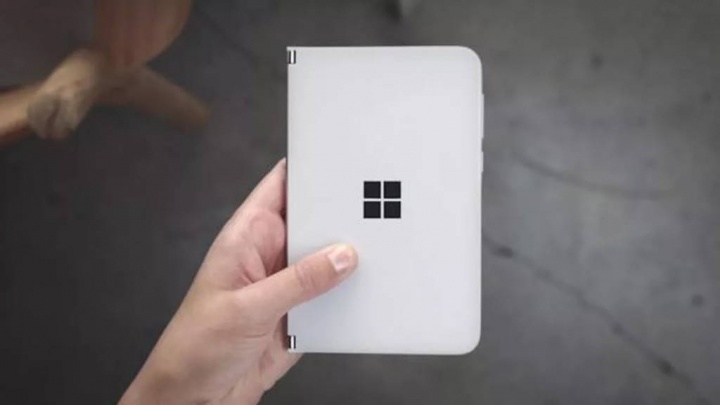 This equipment will use a hinge patented by Microsoft that will allow the equipment to be used in several ways. We will have, for example, the tent mode, the inverted V, the portable mode or the full screen mode, being programmed to behave in different ways depending on the mode being used.
This is Microsoft's solution to attack the world of foldable smartphones, an area where it will have a lot of competition, but where it intends to gain its space and its relevance.