Global
The double 11 accounted for 46%: A new Record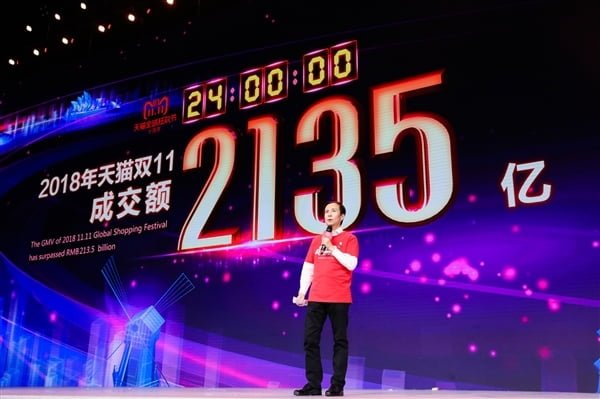 At 0:00 on November 12, the Tmall "Double 11 Global Carnival" came to an end in 2018. The total daily trading volume was 213.5 billion yuan.
This is a new record, not only for the first time across the 200 billion mark, but also an increase of 26.9% compared with 168.2 billion last year. From 2013 to 2017, the growth rate of Tmall Double 11 all-day trading was 89.5%, 57.7%, 59.7%, 32.3%, and 39.3%, respectively.
Zhang Yong, CEO of Alibaba Group, said at the scene that among the users who have consumed in the Double 11 market, the consumers after 90% have already accounted for 46%  .
Zhang Yong said: " This is a very high number. I was also surprised when I saw the numbers behind the 90s. Later I thought that after 90, I was 28 years old, not young, and it should be a hand. The party is the main force ."
"Because there are such changes in the consumer population, it has brought about changes in consumer goods, from a lot of consumer necessities to non-essential items, to a variety of life, a variety of lifestyle products," Zhang Yong said.
Ma Yun said that the double 11 is not a discount day, but a Thanksgiving day. It is the manufacturer who uses the best products and the best price to thank the consumers. "Thanks to all the friends who participated in the double 11, thank you to all the couriers and customer service staff. All the people behind the double 11 are working hard! Without you there is no miracle today! Wishing everyone happy double 11!"