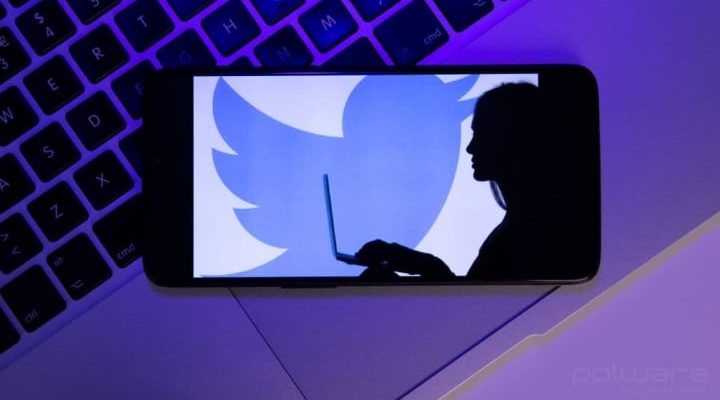 The Chief Executive Officer of social networking platform Twitter, Jack Dorsey has announced that the company will ban all political advertising starting in November.
This move follows the scandal surrounding Mark Zuckerberg and the US Congress.
Social networks today are a true representation of society and the world. In this digital stage all kinds of themes are discussed, and politics is one of the most sensitive.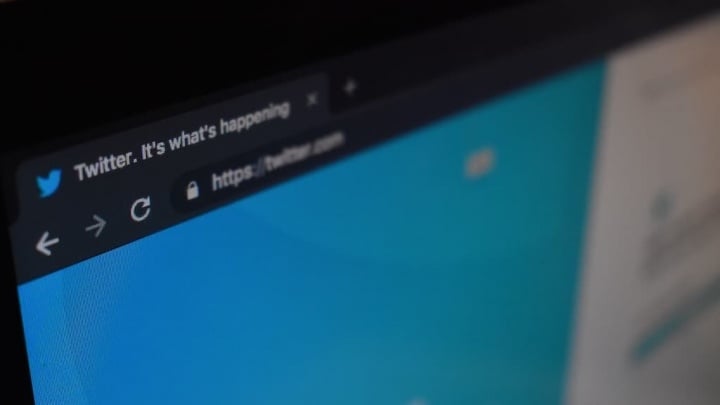 Facebook, in this regard, has a stance that has worried some users. Mark Zuckerberg's platform argues that all users should have a voice on the social network. Therefore, banned publications are lesser and, most worryingly, allow the advertising of almost all content.
Twitter will share final policy by November 15
It turns out that the Cambridge Analytica scandal was set on Facebook and it could be used as political propaganda, resulting in genuine manipulation of the population. Social networking allows political content to be advertised and the dangers are obvious.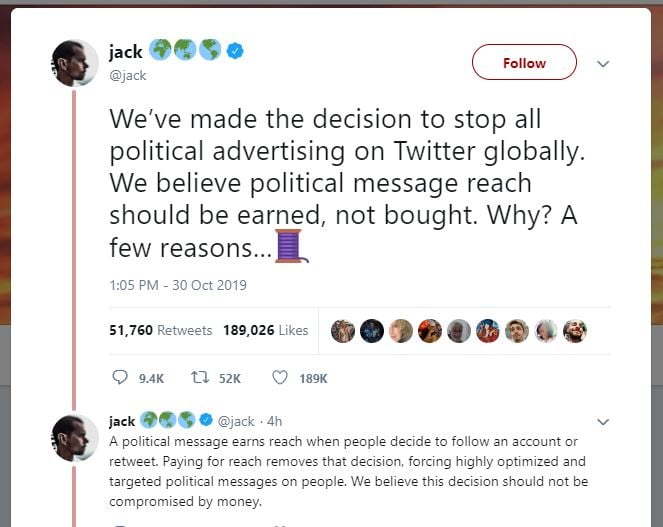 Twitter has taken a completely different approach. Its CEO, Jack Dorsey, has announced that Twitter will ban all political advertising starting in November.
The CEO of social networking believes that political messages should have their success coupled with their own truth and merit, rather than the money that can be used to publicize such publications.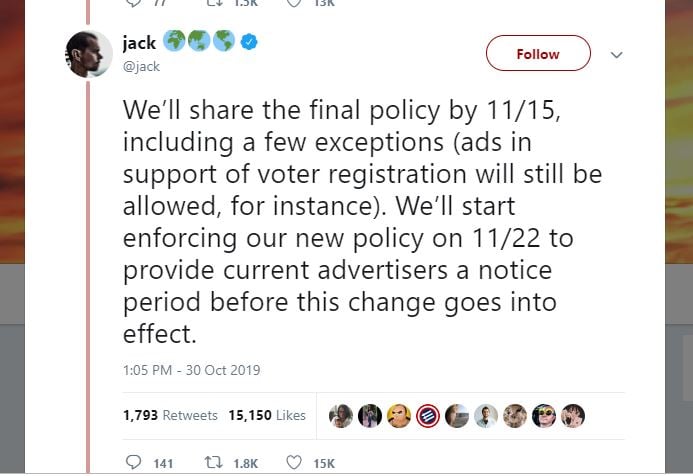 In a set of tweets published on his profile, Jack made known his view on the subject. Above all, it advocates greater transparency in relation to online advertising, which has contours unknown to many and which has strong impact on society.
Twitter's new advertising policy will put into effect on November 22nd. The social network takes advantage of this sensitive topic. The elections for the US Presidency are already in 2020 and it is important to note that this time there are no episodes like the Cambridge Analytica.