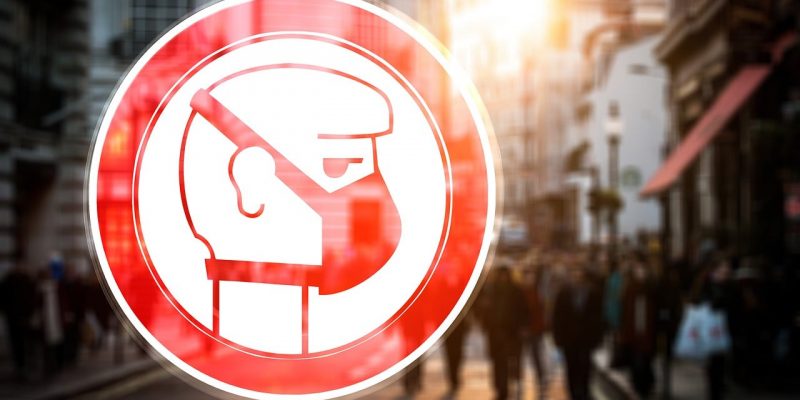 Now it was Uber's turn to take preventive measures because of the Coronavirus outbreak. As a result, the transportation services company deactivated 240 user accounts in Mexico, after suspecting that one of them is infected with the epidemic.
Every time there is a global concern and it seems to be affecting any service or company around the world. There are currently more than 17,000 registered infections and 362 deaths!
Prevention is essential with regard to the Coronavirus, which unfortunately has already killed more than three dozen people, and the infected number up to 17 000. After the technological brands Xiaomi, Tesla and Apple being affected, now Uber has also taken drastic measures.
Uber disables 240 user accounts in Mexico as prevention
On January 31, the private transport company served a customer in Mexico City who, however, is suspected to be infected with Coronavirus.
Since that person traveled with two different drivers, Uber temporarily disabled 240 user accounts. This is because these users also made trips with those same drivers.
The announcement was made in a statement left on Uber Mexico 's Twitter account, which you can read in the following image.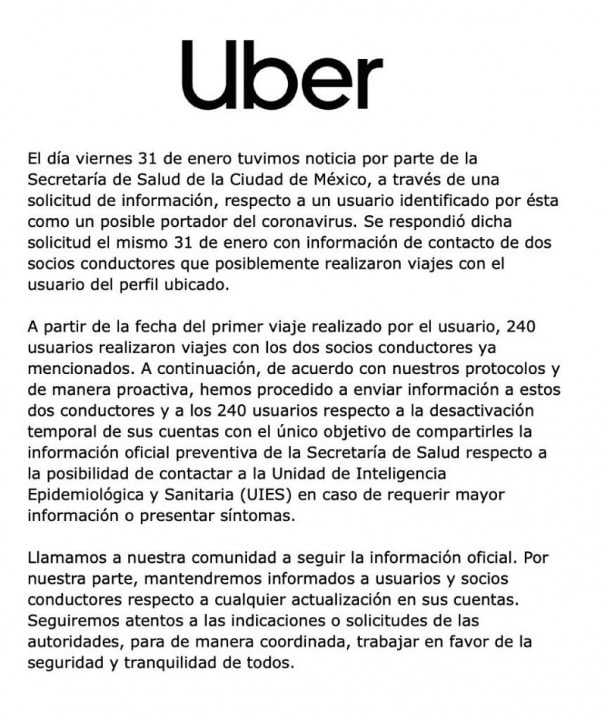 Mexico City's Ministry of Health confirmed that an Uber driver had transported a passenger from Los Angeles and that he was possibly infected with the coronavirus. The agency said the suspected cases would be isolated and studied to confirm or deny the possible contagion.
Although there is still no confirmed case of Coronavirus in Mexico, the company intends to avoid, or at least reduce, the risk of the spread and contagion of the epidemic.