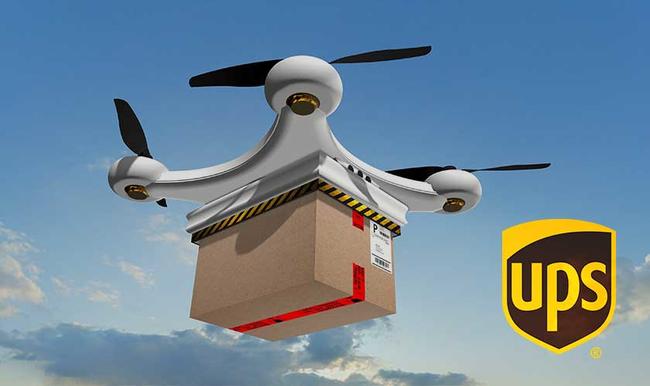 UPS is one of the largest logistics companies in the world. The company seeks to deliver faster and cheaper service to increase its performance. In this sense, UPS has just become the first US company to be authorized by the FAA to operate a commercial drone fleet.
This technology had already been tested in prototype mode. Now the regulator has given permission to use drones to deliver goods across the country and integrate them safely into airspace.
Customers' order will arrive in the air
A new means of transport may be open for orders that we expect to be delivered at home. This is because an authorization process is under way for UPS to use its drone fleet for deliveries.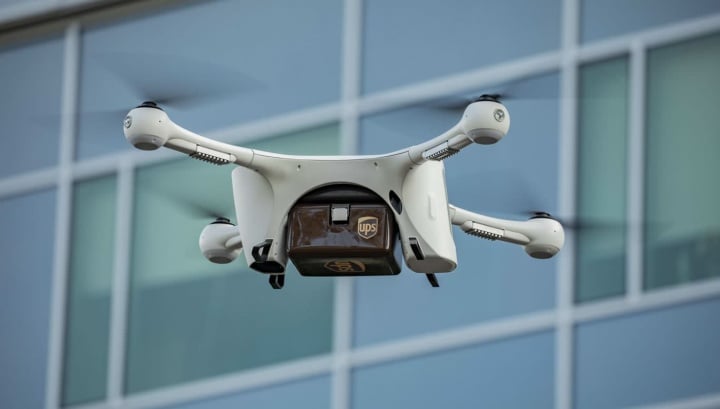 The FAA's clean bill of health (a special permit) was delivered to the company after it launched a pilot project. At the time, it was shown that it was possible that drones could interact with people and cross the sky in deliveries. However, to do so, you will need to share the space with other flying vehicles.
During this pilot project, UPS drones delivered more than 1,100 medical samples to a hospital in North Carolina.
Standalone drones making deliveries at your own risk
The drones responsible for all these deliveries were standalone models made by Matternet startup. Despite being monitored, these machines were not operated directly by a pilot. As explained and demonstrated, these ships were only guarded and moved along predetermined flight routes.
Although UPS has a much larger scale challenge, for 4 years Matternet has been collaborating with Swiss postal services on its own pilot delivery project. However, in Switzerland the result appears to have suffered a setback and this project was suspended two months ago after two of the Matternet drones were involved in accidents.
UPS drone will carry 25 pounds
Today, UPS's first business operations will continue to focus on providing healthcare products to US medical campuses (more than a hundred in the coming months). However, in a few years they will cover deliveries of goods to the final consumer.
From now on, the FAA will allow UPS to fly its drones overnight and carry packages over 25 pounds. Therefore, beyond the conventional, the FAA authorizes more actions than those used during the pilot project. However, these drones will still not be able to fly over urban areas, as the FAA regulations in force indicate.
So we are facing a new but expected delivery revolution, as UPS CEO David Abney himself said in an interview with CNBC. According to him, it was expected that the evolution of the regulations would eventually offer opportunities for distribution in residential areas. Although already a possibility, in a 2017 market survey 54% of Americans were against that possibility.
UPS outlined its strategy of using a fleet of drones for deliveries
This project, which now sees the light of day, began a few years ago. Everything has been designed to go further, faster and at the lowest operating cost. Thus, UPS had already outlined its strategy of using a fleet of drones for standalone deliveries:
At that time, the company was sowing technology and strategy in a video that triggered many other innovations in this area:
Wing Aviation (owned by Google's parent company Alphabet), Amazon and Uber are still waiting to receive the same certification as FAA UPS. For now, they continue to participate in their own FAA-supervised pilot projects.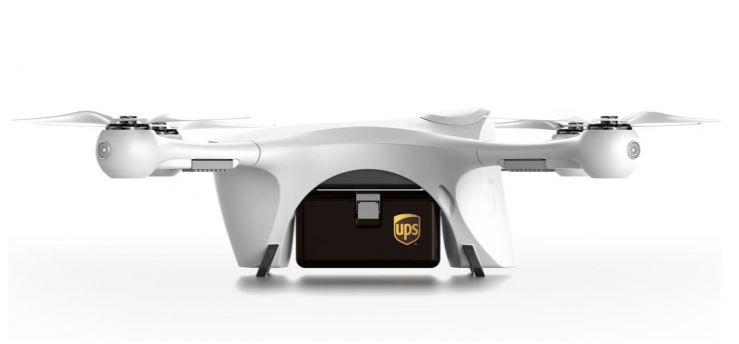 According to Morgan Stanley data, autonomous urban aircraft could become a $1.5 billion industry by 2040. In addition to these drones, the assessment also includes vertical take-off and landing drones (VTOLs), flying taxis, military unmanned aerial vehicles (UAVs), among others.
This opens the door to a new market. It remains to be seen how this type of technology will cohabit with the many adversities of the modern world.
Read also: Amazon revealed its new drone: Prime Air, for deliveries in 30 minutes