Global
US to suspend 1,000 civilian drones for using Chinese technology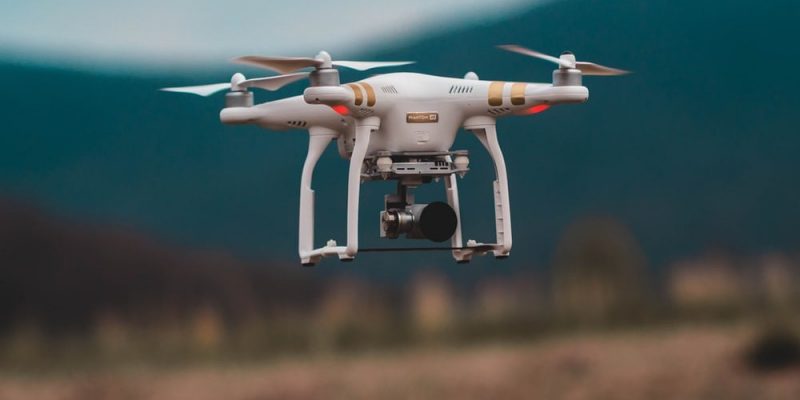 The relationship between the US and China has never been the healthiest. Now the Trump government will be able to cancel its drones program that are more than 1,000 civil drones, because they use Chinese technology.
The United States seems to fear that China will use drones for espionage.
About 1,000 civilian drones to be suspended from service
The Interior Department could permanently suspend the use of nearly 1,000 civilian drones, the Financial Times reports. Civil drones have the function of land mapping and resource location.
According to reports, although Interior Secretary David Bernhardt has not yet signed any official documents, those who know his way of acting say that Bernhardt will suspend the entire drone fleet from his duties.
However, this decision will not suspend emergency use such as forest fire fighting and training.
Suspension aims to prevent China Drones from Spying
The problem the US identifies with drones is that they use Chinese technology or are produced there.
Thus, the Trump government considers there is a high risk that the Chinese government will use drones to spy on the US.
Officials are against this proposal
On the other hand, the Financial Times also had access to some documents showing that there are many Interior Department officials who are against this proposal.
Officials argue that the suspension will hurt drone activities, which they find to be really useful, such as the US Geological Survey that uses drones for agricultural monitoring, earthquake preparedness and flood response.
Ban has already conditioned some services
The cancellation of services, which may be temporary but may be permanent, has already begun to cause constraints on some services.
An example of this is the US Department of the Interior's Fish and Wildlife Service unit, as it has already had to cancel drone flights for animal counting and controlled burn monitoring.
USA does not comment and DJI awaits official information
For now, the US has not yet responded to the media request for more information.
In turn, the Chinese brand DJI, one of the largest drone manufacturers in the world, looks forward to the Department's findings for this suspension:
While we have not seen the new policy, we look forward to reviewing the findings of DOI'S comprehensive review of its drone program, given the lack of credible evidence to support broad country-of-origin restriction on drone technology.
Note that DJI has built 121 drones from the US Department of Interior.