Global
Users spend 26% less time using Facebook than in 2017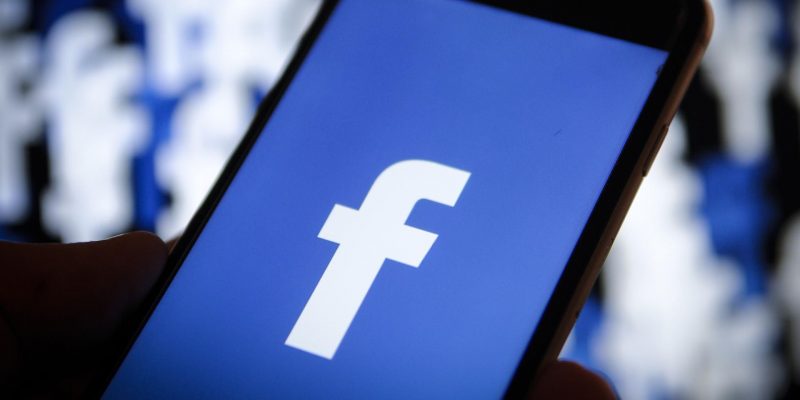 Facebook remains the most widely used social network in the world. However, the time users spend on Mark Zuckerberg's social network has decreased by 26% compared to 2017.
By contrast, the remaining social networks have grown in this regard and there is a clear tendency for users to turn to more and more services. Are we facing a transition period in the hegemony of Facebook?
The world of social networks, especially in the early years, was composed of several phases. Before the Facebook domain, we had Hi5, MySpace and Orkut. However, Mark Zuckerberg's invention triumphed and today has a clear domain.
To settle this domain, Facebook has acquired Instagram, WhatsApp and a few companies to continue to provide a complete cross-platform user experience. However, a recent study shows interesting data about using Facebook.
The study was done by the company Activate, which studied a panoply of factors. One of the most interesting is the time users spend using social networks every month. Referring to the North American market, which turns out to be a global reference and representation, the data mainly show a weakening of Facebook and the growth of small niche platforms.
While Mark Zuckerberg's social network remains the platform with the most users globally, it is no longer the social network where Activate sample spends the most time. It is a decrease of 26% compared to 2017, while the rest of the panorama was of general increase. While users now spend 9 hours and 28 minutes using Facebook monthly, in 2017 it was 12 hours and 52 minutes.
On the other hand, it is curious to see the growth of TikTok. This especially famous social network among younger members has grown by 1,533% over the same period and is now used longer in the US than Facebook itself!
In order for users to know prefer specialized platforms on some topic, Activate also shared a prediction for the future. While a user currently uses – on average – 5.8 social networking platforms, by 2023 this number is expected to be around 10 monthly platforms.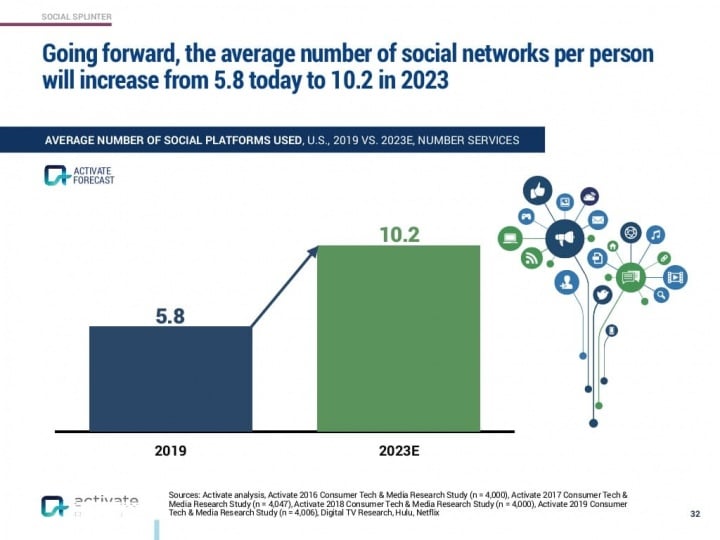 The landscape of social networks is changing and the first signs are becoming noticeable. Facebook has lost its domain for several years and content producers are starting to focus on other platforms.
The data also show a segmentation of these online services, with a tendency towards the creation of niche markets.