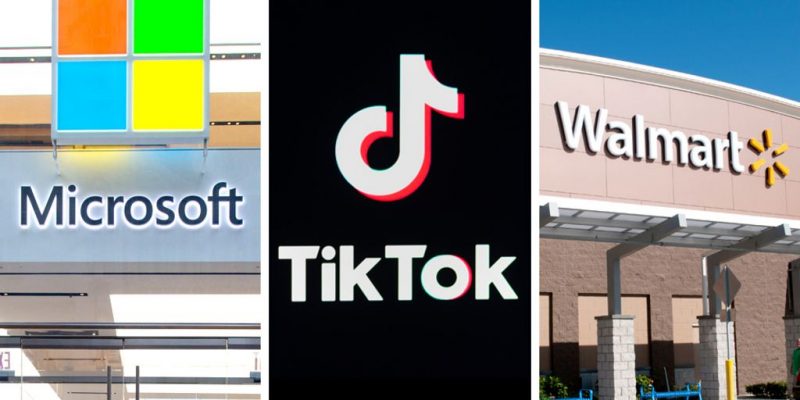 Walmart has declared its interest in taking over the American activities of TikTok, the Chinese social network specializing in videos, accused by the Trump administration of collecting user data on behalf of Beijing. The world number one is ready to join forces with Microsoft to boost its e-commerce and online advertising activity. "The way TikTok has integrated e-commerce and advertising capabilities in other markets is a clear benefit to creators and users in those markets," the company said in a statement.
"We are confident that collaboration between Walmart and Microsoft will meet both the expectations of TikTok users in the United States and address the concerns of US government lawmakers. " With this statement, the American large-scale retail chain has revealed its intention to buy the social network owned by the Chinese ByteDance, a startup valued at about 75 billion dollars.
The Walmart and Microsoft coalition will compete with Oracle to take over TikTok from ByteDance from China.
The sources said ByteDance will announce the winning company in the next few days. They said that whoever the winner has the opportunity to change the concept of TikTok in the United States, which was originally a video-based social media.
"We are confident that the partnership between Walmart and Microsoft will meet the expectations of US TikTok users as well as meet the concerns of the US Government," said a company representative.
Meanwhile, if TikTok falls into the hands of Oracle, TikTok is expected to increase the capabilities of the digital company. This is because Oracle can utilize data from TikTok to strengthen its cloud computing, big data, and advertising business.
Earlier, US President Donald Trump signed an executing order earlier this month. The executive order calls for TikTok to sell its US operations to a local company by mid-September.