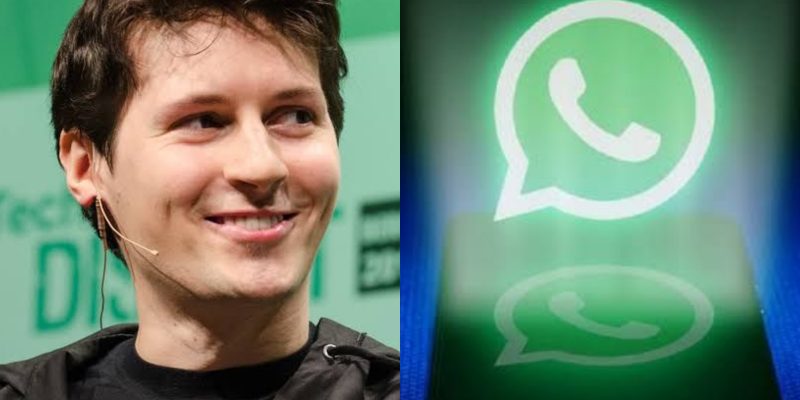 Despite many attempts to clean up the image and new tools to increase the privacy of its users, Facebook products do not enjoy the best reputation. In addition, recent cases like Jeff Bezos' report new and serious security problems. In this sense, the founder of Telegram Messenger, Pavel Durov, left harsh and heavy criticisms of WhatsApp, accusing it of being "dangerous" to use.
In this intervention, serious accusations were made, pointing to WhatsApp "security holes" created for certain governments to spy on users.
WhatsApp will have security holes to favor Russia and Iran
Durov used the blog to accuse WhatsApp of deflecting blame when it should have committed to improving, and argued that simply encrypting end-to-end conversations will not protect users from breaches.
WhatsApp uses the words 'end-to-end encryption' as a magic spell that, in itself, should automatically secure all communications. However, this technology is not a silver bullet that can guarantee you absolute privacy on its own. – Pointed Durov.
Most importantly, Durov claims that WhatsApp security bugs were, in fact, deliberately placed as backdoors (or secret entrance doors) to comply with and appease local law enforcement agencies so that the social network could do business without interruption. In countries like Iran and Russia.
According to Durov's statements, Telegram was approached by the same agencies, but refused to cooperate.
As a result, Telegram is banned in some countries where WhatsApp has no problems with the authorities, which is most suspect in Russia and Iran.
He accused the person in charge of Telegram.
Attack on Jeff Bezos: Facebook's accusation against Apple was to divert attention
The 35-year-old founder also spoke about WhatsApp's latest failure. As reported, the iPhone of Amazon CEO Jeff Bezos was allegedly attacked by Prince Mohammed Bin Salmanque of Saudi Arabia. At the time, forensics reported that the attack came from a simple message.
Subsequently, this flaw was pointed out to WhatsApp but Facebook came to blame iOS, despite the fact that the problem was already present for all WhatsApp mobile customers.
Durov also said that by backing up conversations on iCloud instead of using the internal infrastructure, WhatsApp risks user privacy, since Apple does not encrypt iCloud data and delivers it frequently in response to government requests.
Finally, Durov revealed that the WhatsApp source code is not publicly available (unlike Telegram), which means that it is impossible to know how the company's encryption works.
If Jeff Bezos had trusted Telegram instead of WhatsApp, he would not have been blackmailed by people who compromised his communications. – Pavel Durov.
Durov uses speculation as a throwing weapon against Facebook
While some of Durov's arguments sound solid, it is worth noting that his claims are based on speculation and not hard evidence. In addition, Durov has also failed to address the privacy flaws that have plagued his own platform.
Telegram does not encrypt chats by default. According to a recent MIT investigation, glaring flaws were found in the privacy features of the messaging application, including Secret Chat.
As governments around the world continue to harass companies to install backdoors, messaging applications have an uphill battle ahead of them. Durov's accusation that WhatsApp is planting these secret doors is a particular shock. This is because the messaging application owned by Facebook has repeatedly denied requests from authorities in countries like India to break its encryption layer to facilitate access to information that may be important to governments and security agencies.