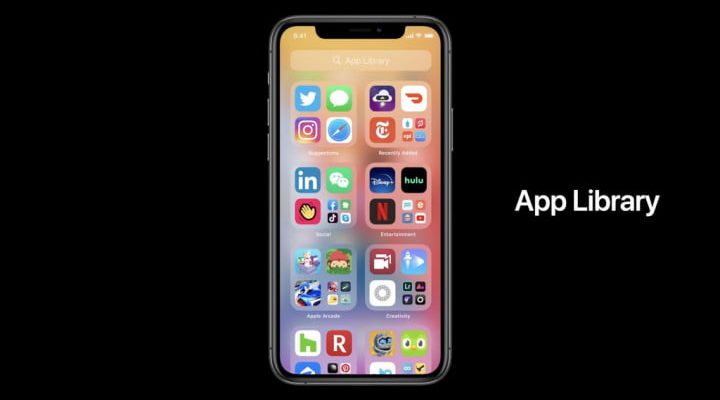 After many rumors and even some information made public, it is time for the arrival of iOS 14. Apple continued the work it was developing in the area and this new system is the showcase of everything that exists again.
After many doubts about what this new operating system dedicated to the iPhone was going to bring, Apple finally made public what iOS 14 will offer.
iOS 14 Features
Focused on improving the user experience, iOS 14 will continue what the brand has sought to create over the years. Still, we now have a complete interface change. And the home screen (HomeScreen) is changed and has a new space called App Library, to organize all the apps that are on the iPhone. Thus, everything is accessible in a more intuitive way and away from the screens where they are not assessed.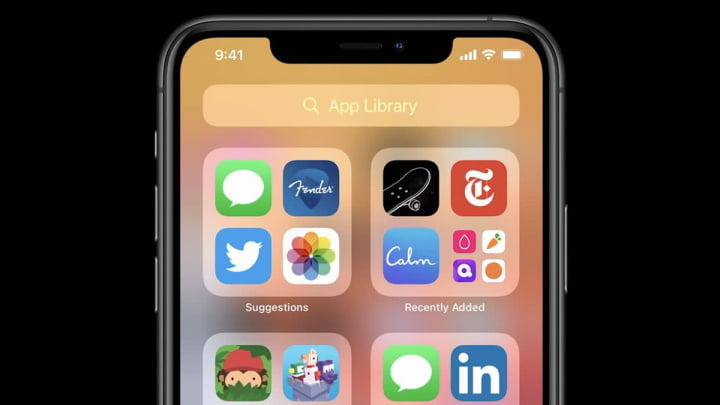 Organized by categories, at the top are the most used and those that interest iOS users. This way, everything is easier to find.
New and more organized widgets in iOS 14
The widgets are also different and now have a better image. These can take on new dimensions and even be incorporated into the HomeScreen. This step gives more direct access to information that interests users. These widgets are also more intelligent and can adapt to what the user wants. They change information and source throughout the day or the user can simply change to the one they want.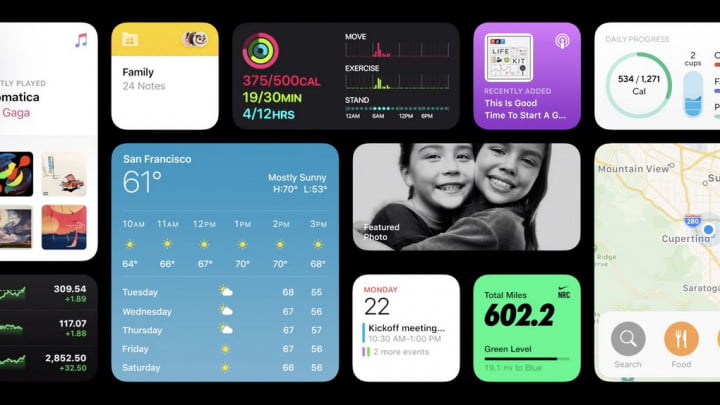 Another feature is PiP on iOS. Now we can have the video always present on the main screen or in any other app. This can be changed to any position on the screen or even placed on its side, where only the sound is present.
Siri's interface has also been changed, being more adapted to the iPhone, making it almost imperceptible. It's smarter and has more features integrated with iOS.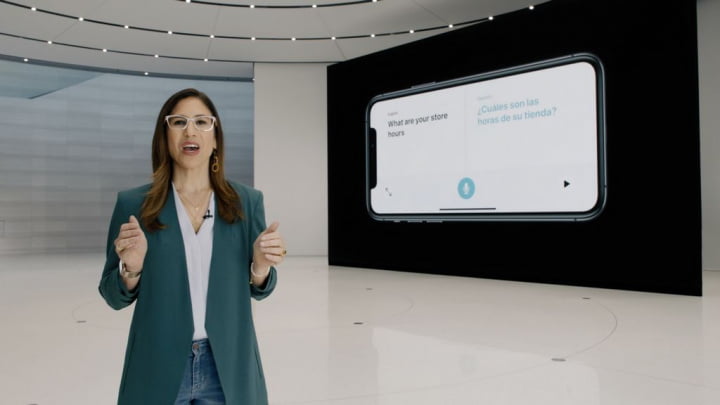 The new Conversations app allows you to translate text privately and with high quality. In addition, it allows you to communicate more directly and without barriers. Privacy remains a focus for Apple.
There is also news in the Messages. With 40% more messages exchanged, Apple wants to improve this service. Preferred contacts can now be placed at the top to facilitate access to priority messages.
The memojis are also reinforced with new images, masks, and new ages. In groups, and to ensure a better order, direct responses can be sent and it is possible to mention a user. Now, all members are present at the top, and the most active members visible. There is also the possibility to define and create group images.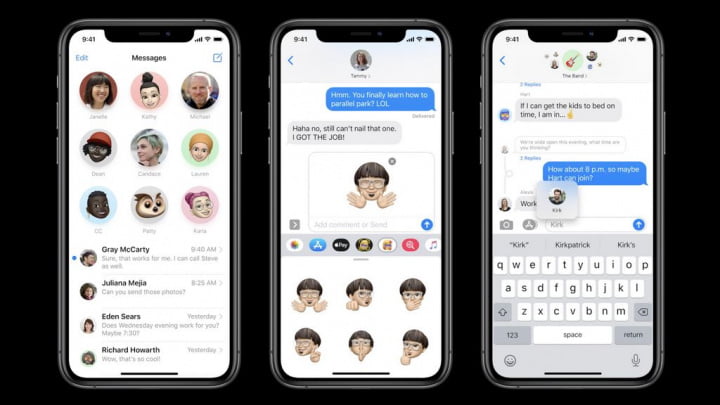 On the maps, there are the features that the brand has been accumulating. New maps, in more detail, will be expanded to new countries and new territories. The search is also improved with the arrival of guides who collect detailed information from each location.
Focused on reducing the carbon footprint, Maps now has the possibility to be used by bicycle. Also in electric cars, there is now information on charging points, compatible with each car.
On iOS 14 there are new features on the Apple Car. New background images and new actions, like parking or ordering food. Another feature is at the end of the keys. With iOS 14 and using NFC, an iPhone can open a car in a safe and controlled way.
This will also be passed on to iOS 13 and thus reach more users. Apple wants to embrace this new standard and expects manufacturers to follow this path as well.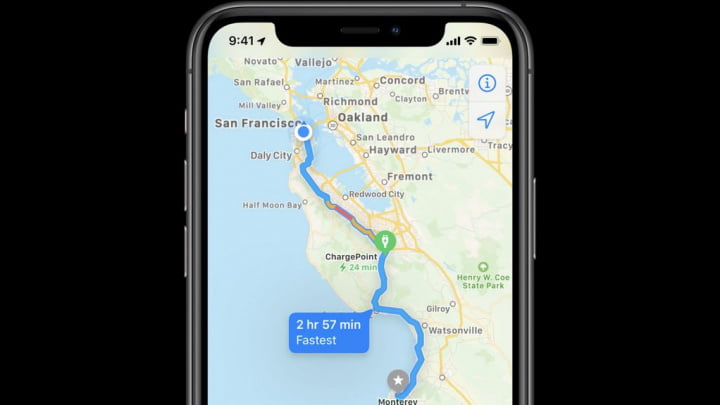 The App Store also has new updates. With App Clips, quickly and in a functional way, we can interact directly. These smaller, smaller apps give you access to everything that full apps give you, but without taking up the screen.
With a simple QR code from Apple and using NFC, these App Clips are called and used transparently and directly.
Calls, as with iPadOS 14, will arrive without taking up the entire screen. A simple notification will be shown when the user is using an app and does not want to be interrupted.
iOS 14 is currently in the testing version, with the first versions to be made available to programmers. Over the next few months, it will grow and be improved in all areas that have now been presented.