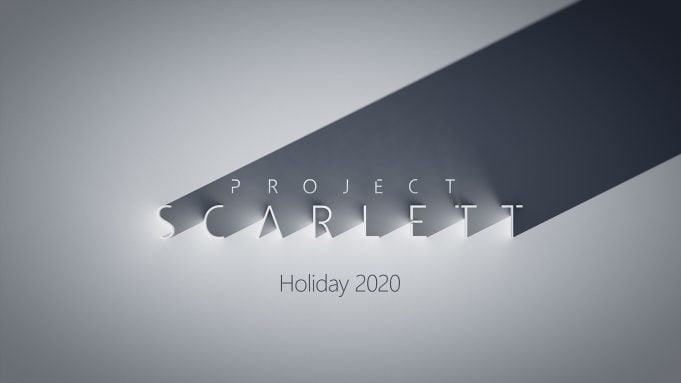 Xbox Scarlett will arrive in the same period in which Sony will present PlayStation 5, or by Christmas 2020. To provide new details on the next console developed by Microsoft, Klobrille, an expert on Xbox Games Studios, shared a picture of official marketing material on his Twitter profile.
This is the official Project Scarlett description. It shows the focus on BC & the importance of having a Halo game available at launch with Halo Infinite, something that hasn't happened since Halo Combat Evolved on the Original Xbox. pic.twitter.com/jyAherWFK9

— Klobrille (@klobrille) October 8, 2019
In the description we can read not only the launch date, scheduled for the 2020 holidays, but also a further confirmation of a feature that will make all Xbox fans happy: backward compatibility with all the titles of previous generations of consoles. After a few hours even the official Xbox website has the same description, so the news is official.
Read also: PlayStation 5 will be released between Thanksgiving and Christmas next year
We can therefore enjoy playing the best titles of previous Xbox consoles on the new Xbox Scarlett, but it is not the only thing to be excited about, Project Scarlett promises support for games in 8K, frame rates up to 120FPS, ray-tracing technology and a super-fast SSD for uploads reduced to a minimum. The new console should have up to 40 times the performance of the current generation, thus referring to Xbox One X and Xbox One S.
Rumors that said Xbox Scarlett, equipped with a 4K-style Kinect camera, were denied. Microsoft has officially denied the rumors, stating that nothing of the kind is currently under development.
Read also: Black hole swallowed Fortnite, players left with melancholy
If the prospect of replaying at the first Halo after seventeen years from its debut does not entice you, go watch the trailer for Halo Infinite, which will be released just to coincide with the release of the Xbox Scarlett.
Source: Xbox