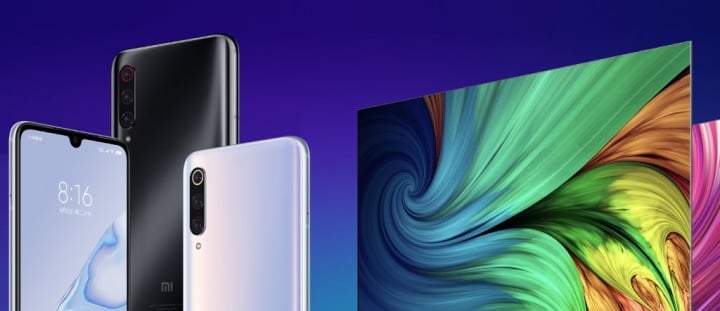 This morning's event went far beyond the Xiaomi Mi MIX Alpha. Time has been set aside to make known the new Mi 9 Pro 5G, with 40W fast charging technology and 30W wireless charging and 5G.
But MIUI 11 was also featured, as well as a new smart TV, Mi Full Screen TV Pro.
Xiaomi Mi 9 Pro 5G
The 5G has been the centerpiece of the Xiaomi event. As expected, the brand launched its Xiaomi Mi 9 Pro 5G, aimed primarily at the Chinese market. According to Xiaomi, it will achieve a download speed of up to 2.02 Gbps (lab tests) and 1.78 Gbps (field tests). As such, the Mi 9 Pro 5G is 10 times faster than the typical 4G standard.
Performance is up to Qualcomm's Snapdragon 855+. In the first benchmark tests more than a whopping 480,000 points were achieved in Antutu.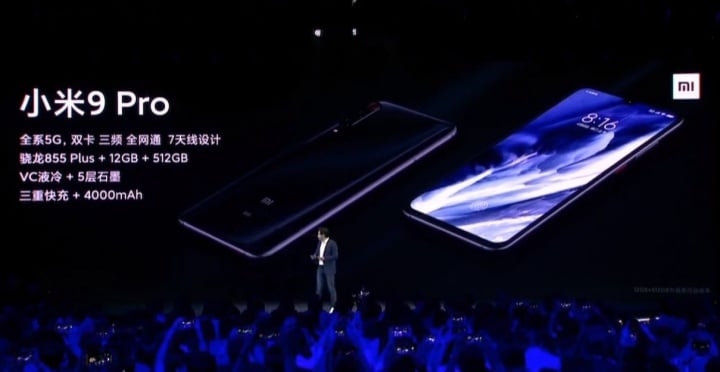 To control the temperature of the new smartphone, Xiaomi has developed its own technology, which will also contribute to the good performance of the smartphone.
5G and fast charging technology
40W wired charging, 30W wireless charging and 10W reverse charging. These are the three integrated fast charging technologies available in the Mi 9 Pro 5G. In fact, these had already been presented by the brand before.
Read also: Xiaomi Mi MIX Alpha officially announced: 5G with 360º screen and 108 MP camera
In this event several demonstrations were made and even presented chargers at the level of these speeds. Of course, many comparisons with other major brands were being made.
Cameras and other specifications
The Xiaomi Mi 9 Pro 5G inherits the triple camera configuration of its predecessor Mi 9, which consists of a 48MP main camera with Sony IMX586 sensor, a 16MP ultra wide angle camera and a 12MP telephoto. It comes with support for ultra-wide AI mode for architectural and group shooting, AI distortion correction technology and 4cm macro photography supported by the 16MP camera.
Truly out of this world, the Mi 9 Pro 5G also supports moon mode, motion detection through AI, Mimoji and Skyscaping.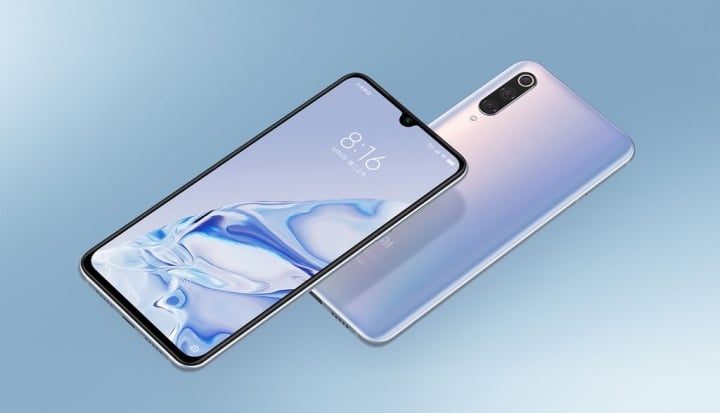 The new Mi 9 Pro from the 5G era has a 6.39 inch FullHD AMOLED display. It comes with NFC, has an on-screen fingerprint sensor and even serves as a key for some XPeng vehicles.
The Mi 9 Pro 5G is available in the following versions and prices:
8GB + 128GB – RMB 3699 (~ € 473)
8GB + 256GB – RMB 3799 (~ € 486)
12GB + 256GB – RMB 4099 (~ € 525)
12GB + 512GB – RMB 4299 (~ 550 €)
MIUI 11
Also the MIUI 11 was officially presented and will come already integrated in the new smartphones. New features include Dark Mode, the button to block advertising, and the Always enhanced on screen. The best gesture control, new music and a more minimalist aesthetic should be highlighted.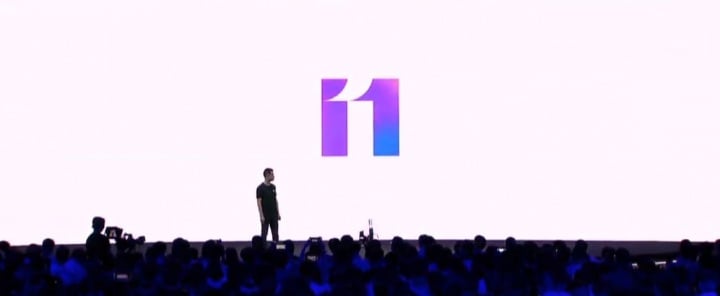 It should also be noted that the MIUI beta will be released to the public on September 27 for 17 different devices in China. The stabilized ROM will arrive in mid-October.
Mi Full Screen TV Pro
Finally, Xiaomi introduced a TV with 43″, 55″ and 65″ 4K models. This TV will hit the market on September 27, with presales starting on September 24.