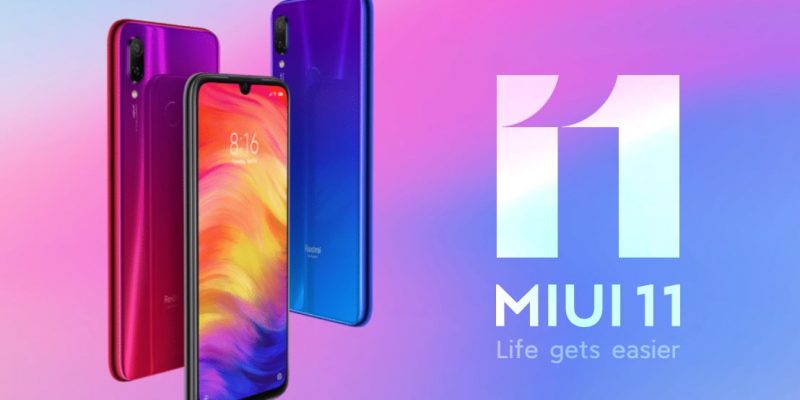 Launched in mid-October, MIUI 11 has been gradually reaching Xiaomi smartphones. The Chinese brand has ensured that there are no problems and thus controls this process.
Interestingly, while releasing it, Xiaomi has not stopped improving. It continues to create new features and has now announced one more. Notifications will take action depending on the time of day.
More news for notifications in MIUI 11
There are many new features that Xiaomi has brought to the new MIUI 11. These have been shown and detailed over time, focusing on what the brand has created for this version based on Android 10 and what newer Google has released.
You've got a message from #MIUI11
Surprised! We are happy to announce that on MIUI11, notifications' sound effect is changed by time. Tune up to experience it now. 😍 pic.twitter.com/UO3xRMsrEM

— MIUI (@miuirom) November 16, 2019
While worrying about getting this news to smartphones, Xiaomi does not stop developments. It continues to focus on creating new features and bringing improvements to MIUI 11. These will come later in updates and will be immediately available.
The latest one has now been announced via Twitter and focuses on notifications. MIUI 11 behaves differently over time. This means that the sound of these notifications changes over the course of the day.
Xiaomi continues to develop its smartphone interface
After we have seen news coming to students, with an agenda and concentration modes, the brand innovates again. This notification behavior adds to the recently announced application drawer.
However, and as part of its plan, MIUI 11 will continue to be launched for new equipment. Xiaomi keeps a strong pace in this field and has been bringing this version to more and more smartphones, even older ones.
This is once again proof that the Chinese brand is focused on keeping its users up to date with smartphones. Apart from improvements in the field of security, it also ensures that they are new to general improvements to the interface itself.
Read also: MIUI 11 Global Stable Roadmap: Updates in rollout