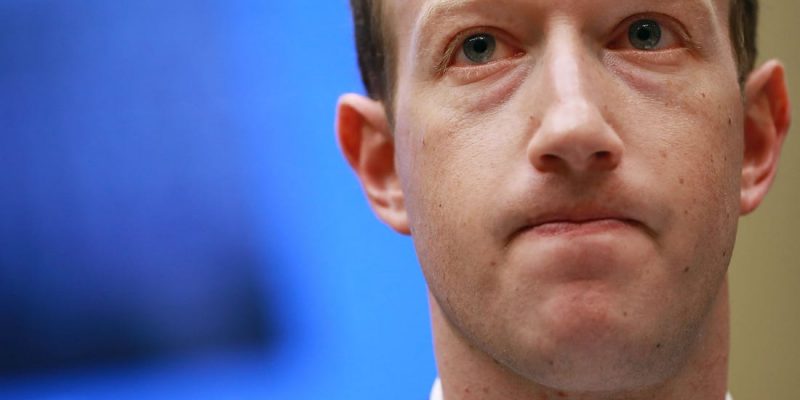 When talking about blocking publications on social networks, "freedom of expression" often comes into the conversation. However, the problem goes far beyond blocking opinions. The efforts of those who manage social networks tend to be made to stop the spread of false news, publications that incite hatred and racism, or even publications of a sexual and violent nature. In this context, Facebook has gone through difficult days with company employees speaking out against social network policies and against Zuckerberg's position.
In the face of this discontent, the CEO of the social network promises changes.
The beginning of the story
The story begins when Twitter first marked two tweets by Donald Trump by placing a "fact check" link. This was the first time in the history of Twitter that this procedure was applied to an American head of state. After this, more blockades followed one of them related to the assassination of George Floyd, where Trump incited violence.
… These THUGS are dishonoring the memory of George Floyd, and I won't let that happen. Just spoke to Governor Tim Walz and told him that the Military is with him all the way. Any difficulty and we will take control but, when the looting starts, the shooting starts. Thank you!
Following this, Facebook founder Mark Zuckerberg came out to challenge Twitter's actions. In an interview with Fox News, he started by stating that Facebook has a different policy than Twitter on these issues.
I strongly believe that Facebook should not be the arbiter of the truth of everything people say online. Private companies probably shouldn't be, especially those platform companies, shouldn't be in a position to do that.
There is also the controversial claim that Facebook or other social networks should not examine what politicians say in the context of political debate.
The revolt of Facebook employees
At an early stage, Zuckerberg's statements caused many social network workers to challenge them through Twitter publications and even through an internal company blog.
I work on Facebook and I'm not proud of how we are being represented. Most of the coworkers I spoke to feel the same way. We want our voice to be heard.
This was thus one of the tweets published on the social network and that expresses the feeling of several company employees. But the actions of the company's workers did not stop there and more protests followed this week.
Zuckerberg's response
In a statement sent to employees and later shared on his Facebook page, Zuckerberg presented several changes that will happen in the company and in the way some policies are approached.
He started by assuming that his position left many of his employees disgusted, disappointed, and hurt and that, despite this, they remained with the company to try to find solutions to move forward.
Thus, he promised "more transparency" and said he was "committed to raising the representation of diversity, inclusion and human rights" in the company's processes and discussions with management teams.
For the time being, no specific measure has been decided, but through seven points, Zuckerberg mentions some changes in the social network's policies that should be carried out.