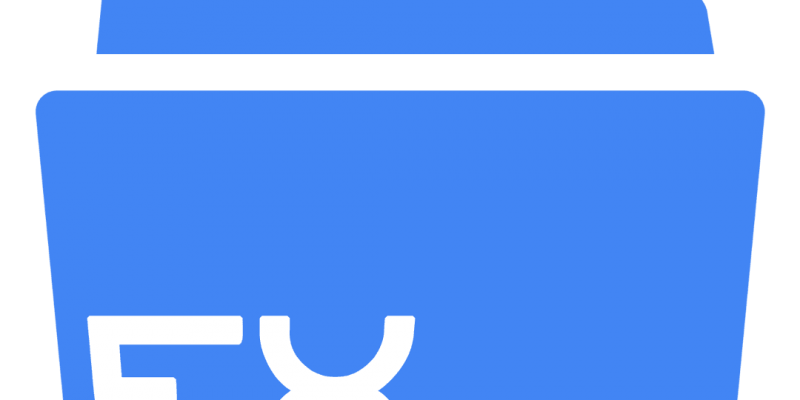 Perhaps Google should start reviewing its procedures for removing apps from the Play Store, the FX File Explorer app is no longer available on the Google Play Store for a reason to say the least questionable.
For those not familiar, FX File Explorer is a popular file manager with more than 5 million Play Store installations and a rating of more than four stars. As you can also see from the cover, this is an app that boasts of the lack of advertisements, even if Google does not seem to agree.
FX File Explorer has in fact been removed from the Google Play Store for showing misleading advertisements, as we can see in the screen published by the same developer on XDA.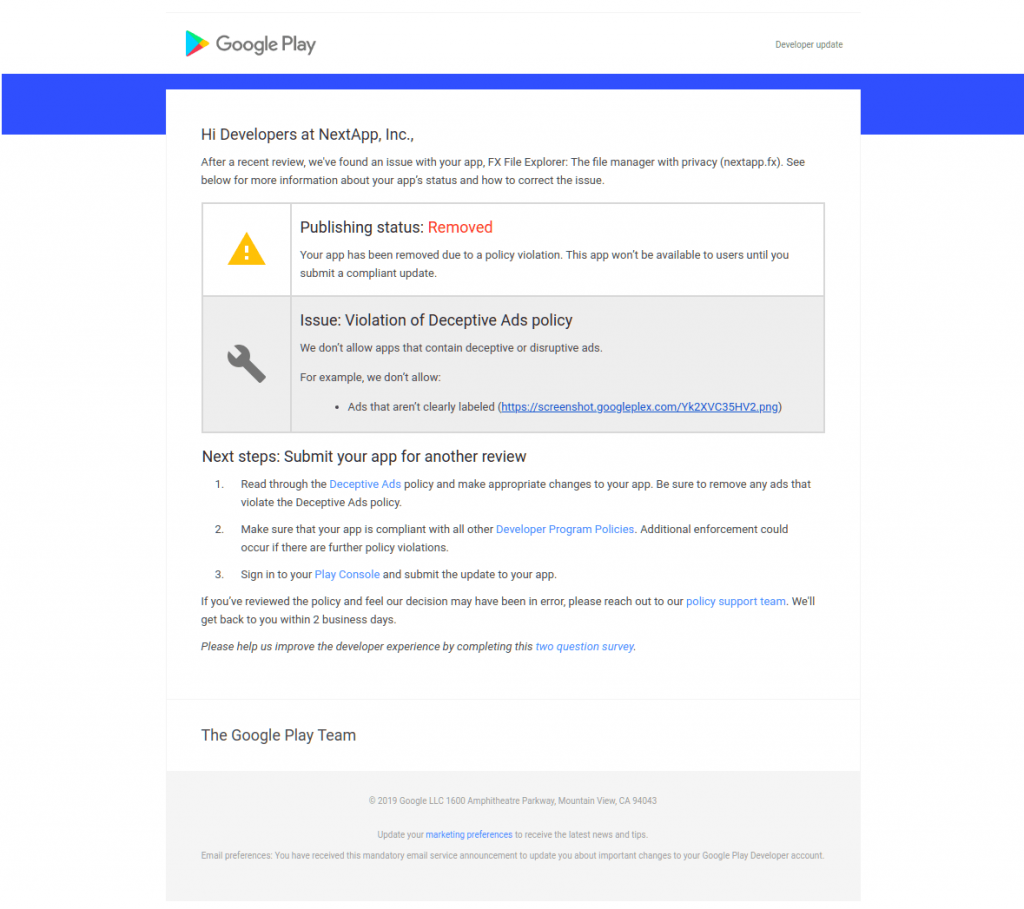 It seems that the problem is related to the link in the "themes" section, accessible in the settings and through the "Get FX Plus" item: this allows you to download the FX Faenza Icon Theme for free, and everything is explained quite clearly, as well as the details the app (see screenshot below); so where would Google find "deceptive or disruptive ads", or misleading or disturbing ads?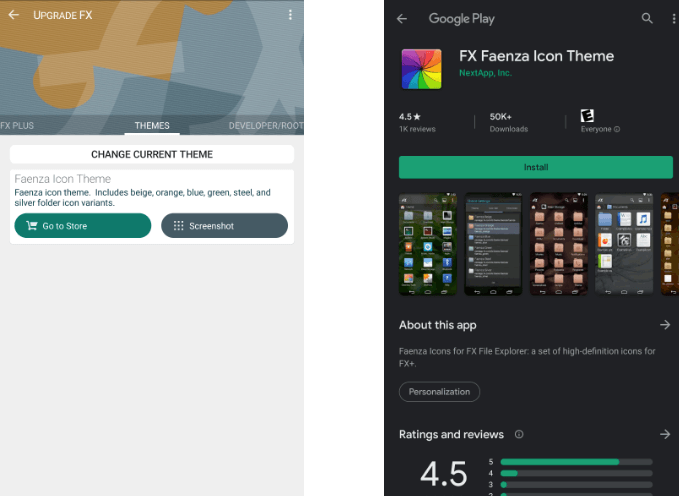 Very probably the checks by Google have made "misfiring" perhaps it would be the case to review the behaviors to follow in these cases, which could at least provide a warning to the developer and not the removal from the Play Store without notice.
The developer has already contacted Big G, and we are sure that the problem will be solved within a few hours. Since the link to the Google Play Store leads nowhere (you can try it too), to download FX File Explorer you just have to rely on APKMirror.