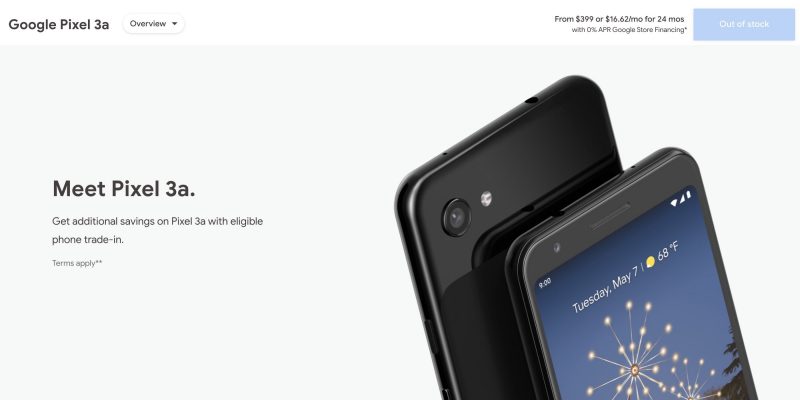 A small adorable smartphone by Big G, the mid-range Android smartphone that has made millions of users all over the world fall in love. The series has gone out of production, which means that it will no longer be sold directly by Google but will instead remain available only for third-party retailers who still have them in stock.
The official Google Store website indicates Google Pixel 3a and Google Pixel 3a XL as "Unavailable" – not available – indicating that actually the main Google channels will no longer allow you to purchase it. Moreover, as confirmed directly by the company, "Google Store has completed sales of Pixel 3a. For people who are still interested in purchasing Pixel 3a, the product is available from some partners while supplies last."
This brings us directly to Google Pixel 4a, the new and long-awaited range of mid-range terminals designed to complete the offer for 2020. Its launch is now given as imminent, especially after the IMDA and BIS certifications that arrive after the FCC certification and the move to two French dealer sites.