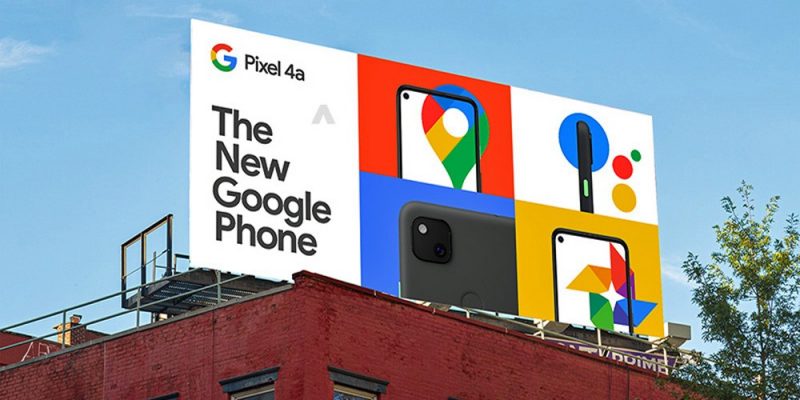 Google Pixel 4a comes out of the closet. Some billboards even showed the design along with prices.
Therefore, details such as the display, optimized, at least compared to what Google has accustomed us, with a hole in the upper left corner, are confirmed. But also the rear camera module is wide although probably equipped with only one rear sensor.
For the rest, as you can see there are only a few details with images that refer to Google Maps, Google Photos, and Google Assistant, and also reveal the presence of the classic contrasting physical button, orange.
Nothing astounding, except the price. In plain sight, the starting price of Google Pixel 4a is $399.