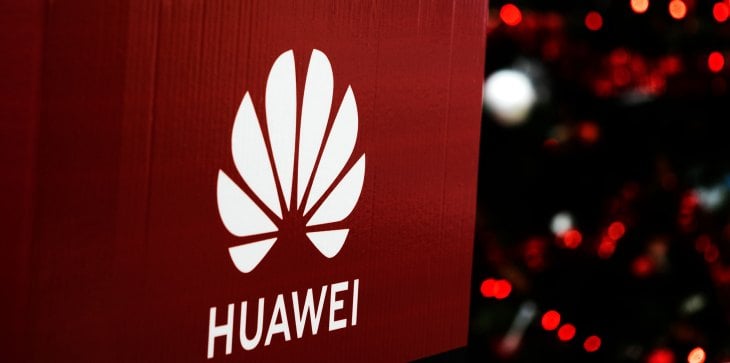 Huawei is slowly recovering from the recent ban and after the lifting of the ban by Donald Trump. The Chinese company has returned to work as normal. Weeks ago it was announced that the company was preparing HongMeng OS, its new operating system. And now it has been revealed that Huawei has  submitted an application to register its operating system as 'Harmony' in Europe.
The second largest smartphone manufacturer in the world has submitted a trademark application to the Intellectual Property Office of the European Union, where they wish to register the name of "Harmony" for their operating system, which will reach future smartphones and computers of the company. Huawei requested this registration on July 12, 2019 and is currently under review, so it has not yet been accepted.
Read also: Will Huawei bet on Hongmeng OS instead of Android?
In simple words, if Huawei officially launches its operating system, it could also be called Harmony OS outside the Chinese market. Huawei OS now have 3 names in total, Hongmeng, Ark, and now Harmony OS. Reports suggests that Huawei's OS in china will be called Hongmeng, while outside the Chinese market it could be call either Harmony or Ark.
Read also: Huawei will introduce EMUI 10 based on Android 10 Q on August 9, 2019
Huawei could be trying to create a multiplatform operating system that is compatible with both desktop computers and smartphones, as can be seen in the description of the application itself that details the following : "Downloadable operating system programs; Recorded operating system programs; Mobile operating systems; Computer operating systems; Operational programs and downloadable computer operating systems. "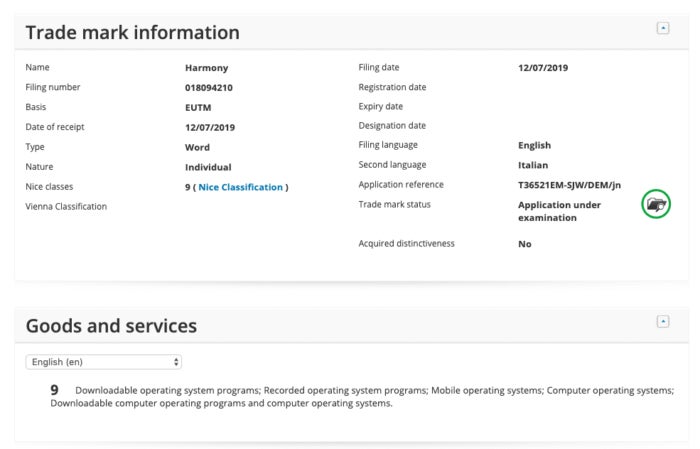 Reng Zhengfei, founder of Huawei, recently confirmed that despite everything the will continue to develop its own Operating System, with which they intend to deal with Android and iOS so as not to depend on them in the future. At the moment we have to wait for the next movements of Huawei to know what plans the company has for its operating system.