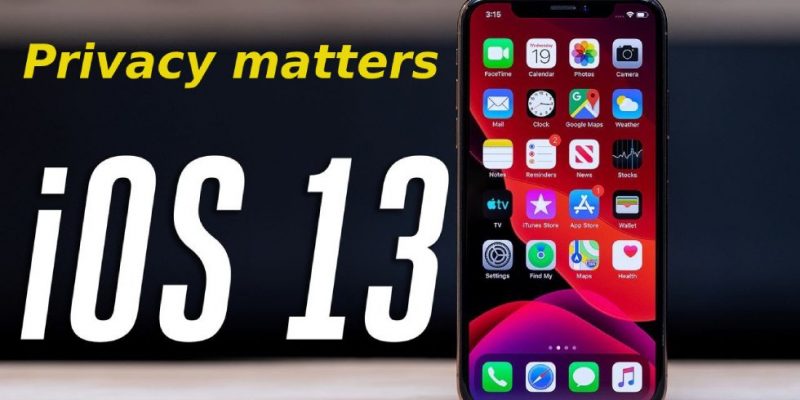 The path of iOS 13 has not been easy. Apple seems to have launched this version of its mobile operating system in a hurry and with many bugs present. These have been revealed and may be the next version to address these issues.
After seeing flaws in this version of iOS, now comes an even more serious one. Recent reports show that iOS 13 has a flaw that reveals users' credit card data.
Read also: Users with Trypophobia signs ranked iPhone 11 Pro low, design triggers controversy
This is not yet a widespread problem, but several users are already reporting this as well. As described, credit card data appearing on other accounts of other equipment.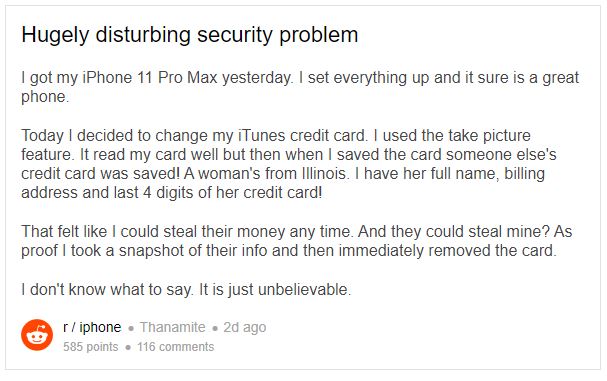 IOS 13 is revealing sensitive data
Apparently this data appears randomly and can be read completely. With this data in the possession of any other user, they are able to shop outside Apple's ecosystem.
The only common factor among all these users is that they have installed iOS 13 on their iPhones. By validating the present information, it is verified that the data is not yours and belongs to other users.
iPhone is revealing credit card
These situations now seem to accumulate in Reddit, where they are being shared and confirmed. One target reported the problem to Apple by telephone on the helpline. He was soon contacted by a senior technician who undeniably recognized the severity of the problem.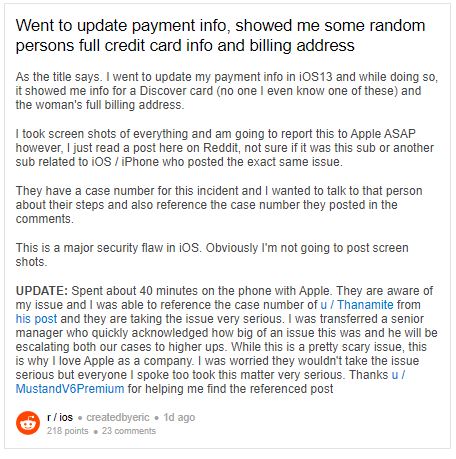 It is not known if Apple has been aware of the problem for more days and has already taken steps to eliminate it. There is still doubt whether the next version of iOS, which comes out today, will solve the problem or if, once again, a new version will have to emerge to bring a fix.
Apple has a lot to improve on iOS
IOS 13 has shown that it is apparently not mature. Even with all the tests done by both programmers and users, there are still serious flaws that have yet to be resolved. Everything points to the fact that the version to be released today will certainly correct these problems, but it is doubtful whether there are any others, equally serious, to be addressed.
Read also: Downgrading from iOS 13.1 beta to iOS 13 cleanly