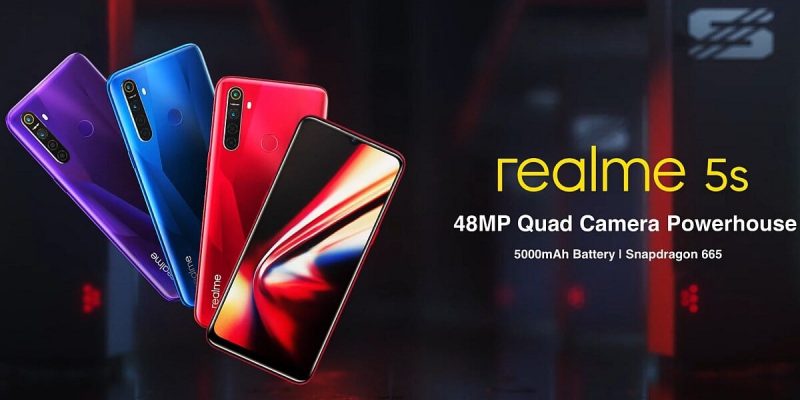 To capitalize on the excellent period of Realme sales growth that makes it one of the new rising stars of the mobile landscape, with the upcoming Realme 5s, the Chinese company has in mind to invest the market with quality smartphones equipped with a competitive technical data sheet and a very aggressive list price.
Realme 5s will be the new medium-low end smartphone of the Chinese giant, of which we can now also get an idea of ​​the of spec sheet.
Realme 5s 48MP Camera
As the name suggests, Realme 5s seems to be a slightly improved version of Realme 5. According to current rumors on the specifications, the most interesting aspect of the new model is the rear camera. This, unlike the Realme 5 which came out on the market with a 12 MP main sensor, should see the arrival of a 48 MP sensor.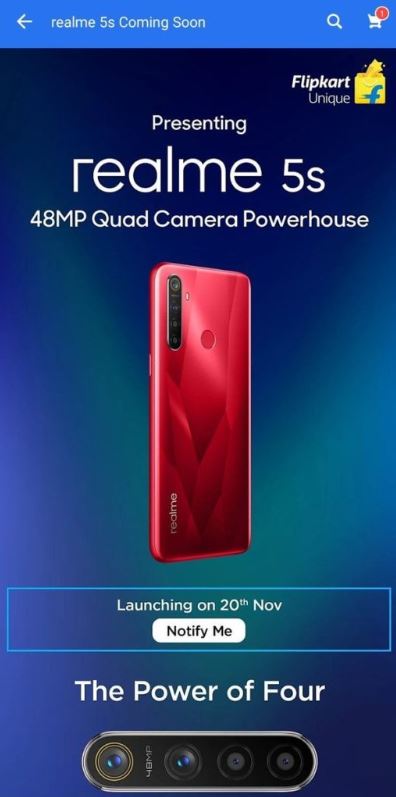 The back should therefore be more or less identical to that of the Realme 5, but with the addition of a new sensor. Realme 5s should have a quadruple module made up of a 48 MP sensor, an 8 MP sensor and another two 2 MP sensors. Frontally we will not have to find big differences given the presence of the same HD + resolution display with 6.5 inch drop notch.
As SoC is again the classic Qualcomm Snapdragon 655 with 4 GB of RAM, 64 GB of internal storage and of course Android 9 Pie with ColorOS 6 customization. The long battery life should then be guaranteed by a 5000 mAh module.
Unfortunately, we don't know regarding the launch date or the list price, but according to the latest rumors it should be close.