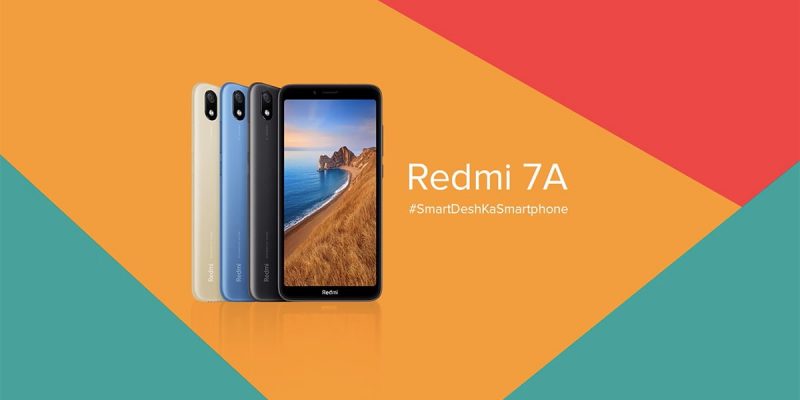 Redmi 7A is certainly not the most popular or interesting smartphone of the ever-wider line-up of the brand born from a rib of Xiaomi, but now the super low-cost model of the Redmi house is getting its little moment of glory: the roll has started out of the update to Android 10, obviously, the starting point of this release is the Chinese market.
Redmi 7A – Android 10
Officially presented just over a year ago, Redmi 7A is clearly an entry-level smartphone. The device had arrived on the market with the MIUI 10 based on Android 9 Pie on board, but now, as mentioned, it is receiving the major update to Android 10.
Going into the details of the new update, Redmi 7A is receiving the MIUI 11.0.1.0 build and the same OTA package also brings the security patches of the month of May 2020. In short, a nice leap forward for a smartphone with few pretensions.
Although the news of an update to MIUI 11 with Android 10 in itself is not striking – given that MIUI 12 already exists – the fact that a cheap smartphone like Redmi 7A has not been left behind, also and above all in light of one consideration: there are much more popular models with the Redmi brand that are still waiting for their moment and even in the case of Xiaomi Mi MIX 3 5G (the first 5G smartphone of the parent company) it has been possible to launch a petition to convince Xiaomi to think again.
How to install the update on Redmi 7A
The update to Android 10 and MIUI 11 for Redmi 7A is not yet available outside of Chinese borders, therefore you will have to wait a little longer before seeing the classic notification appear on your device. In any case, nothing prevents you from doing a quick manual check by entering the System Settings and following the path System info> System updates.