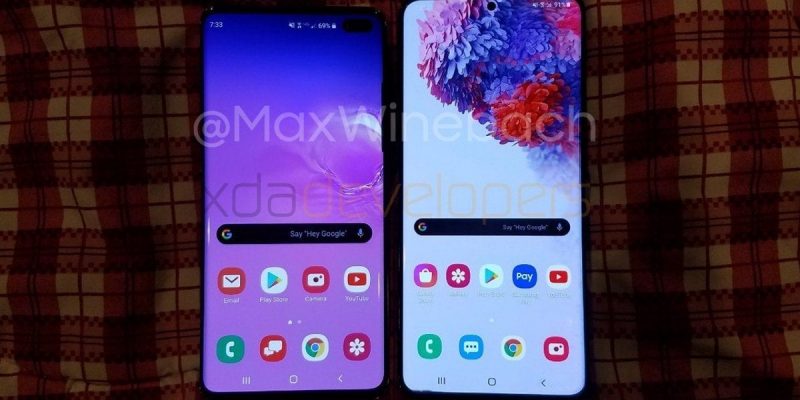 With less than a month remaining before the launch of 3 new Samsung Galaxy S20 and a new folding smartphone, the real images leaked a few days ago, it is time for new confirmations and the first video hands on of Samsung Galaxy S20+.
Let's start with the specifications: the new Samsung Galaxy S20 will be equipped with a display with a resolution of 3200 × 1440 pixels and an aspect ratio of 20:9, it is a format that focuses on greater handling of the device, developed more in height than in width. Below you can see the comparison with Samsung Galaxy S10+.
Not only that, because what seems to be the definitive confirmation of the presence of 120Hz displays (the first Samsung ever), as you can see in the image below. However, the higher refresh rate of the display can only be activated by selecting the Full HD+ resolution, i.e. lower than the maximum one, which will only offer 60Hz.
Display protagonist also regarding recognition: there will in fact be an ultrasonic (and not optical as some rumors had speculated) fingerprint sensor integrated below it.
The rest of the specifications are as expected: 12 GB of LPDDR5 RAM, 128 GB of internal memory, Snapdragon 865 and a 4500 mAh battery.
Samsung Galaxy S20+ in the first video hands on
You can savor the design of Samsung Galaxy S20+, the absence of the hole for the 3.5 mm jack has been confirmed, but Samsung will supply a pair of AKG USB Type-C headphones in the box there is also a battery charger for fast charging at 25W,