Headlines
Samsung will unveil Galaxy Note 10 in a new Unpacked event on August 7th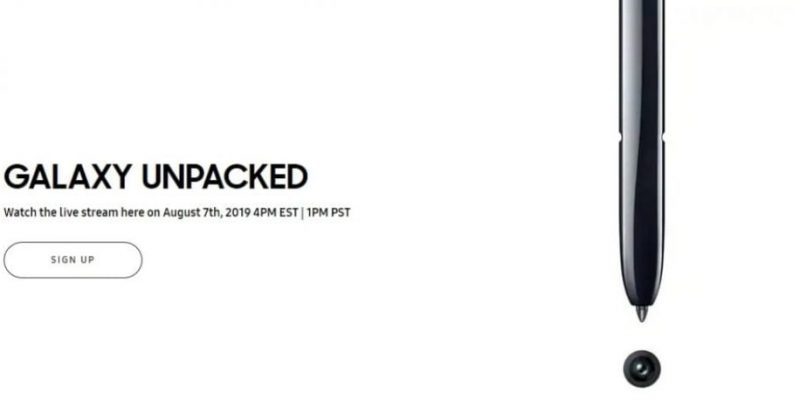 Samsung has officially announced the company's next high-end smartphone, which is already expected by many, the brand new Samsung Galaxy Note 10. The South Korean manufacturer has just announced a new Unpacked event for next August 7, which will take place in the New York, USA.
In the video published by the company, does not specify what will be released, however there is a clear reference to the S Pen and a single camera, given the information we have so far, may be the reference to the front camera, which will be placed in the center of the screen, unlike the location on the right side of the Galaxy S10.
Some images (Render) have been created by fans and experts, based on the information that has been leaked/released and everything indicates that it should be similar to what we can see below, and the great news is that there should be several versions of the Galaxy Note, contrary to what has happened so far.
We will be able to meet a new Note 10 Plus as well as a variant with 5G, since it has been indicated that Samsung is expected to release three variants of Galaxy note 10, and a "weaker" / Lite version is not likely to emerge, similar to what has happened in other ranges.
However, we still have more than a month to know all the news officially, so it is likely that by then we will know more details about the next top-tier smartphone of the South Korean manufacturer.
What do we know so far about the Samsung Galaxy Note 10?
The Samsung Galaxy Note 10 should have a larger screen than its predecessor, with the presence of the front cameras on the screen, not integrated by low ones as it has demonstrated by Oppo and Xiaomi, but a hole in the screen, just like in Samsung Galaxy S10 and Galaxy S10 Plus.
The Galaxy S10 series features an impressively versatile camera configuration from the Korean company; consisting of a 12 megapixel optically stabilized (OIS) main sensor with a variable f / 1.5 to f / 2.4 aperture, an ultra wide 16 megapixel sensor and a third OIS sensor with a 12 megapixel telephoto lens. Expectations point to a similar setup for Note 10, albeit with a fundamental difference.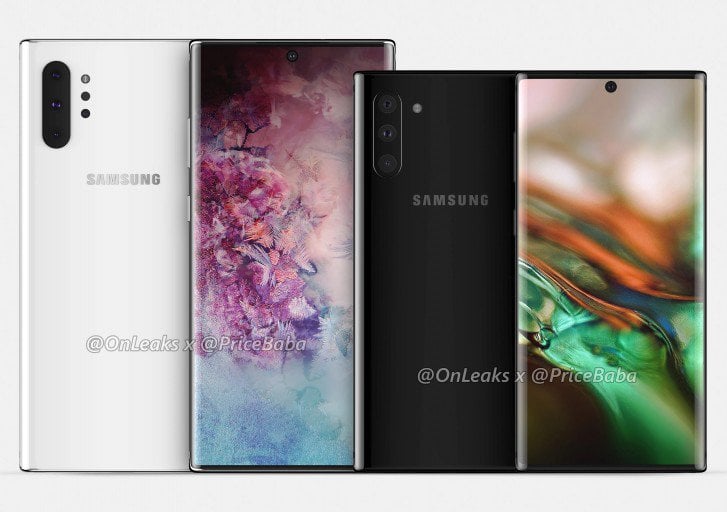 In place of the standard 12 megapixel telephoto sensor, which currently grants the S10, S10 Plus and S10 5G zoom up to 2x, Samsung has created its own periscopic camera module to ensure that any phone that implements it has significantly higher optical zoom.
This will give Note 10 far more competitive zoom capabilities compared to the current leaders in this area: Huawei P30 Pro it's the Oppo Reno 10x Zoom, both also using a transverse periscope lens design itself.
Samsung has not done much to improve its 15W Adaptive Fast Charge technology since its introduction, however the Galaxy S10 5G boasts a fast 25W charge, adhering to the USB Power Delivery 3.0 standard.
Note 10 (or at least one of the variants) will potentially offer a 50W fast load, combining Oppo's SuperVOOC technology and outperforming OnePlus's 30W load, as well as Huawei 40W SuperCharge technologies.
Note: Some of the information above might not be true as we don't have any official details yet.